Please stand at attention as we welcome Trinidad and Tobago's Young General to the stage!!!
Josiah Walters Aka Young General was born on the 29th of April 2001 (TAURUS) and hails from the Community of Maracus St. Joseph….Big Up Center Trace!!!
His name speaks volumes to the way he perceives himself and I just know we're in the presence of greatness!!!  The title Young General was inspired by one of Jamaica's most gifted and influential musicians, the great Masicka! And the crowd sings-"they don't know my story, they just know my song, they don't know how far, how far I'm coming from!"
Young General revealed that he has been a fan of Masicka since his earlier days before the fame and admits he sees a lot of himself in the artise. These similarities range from not only his ambition, but also the style and versatility of his music.
Asked about his early childhood days, Young Gena revealed that he had lots of boy days. He remembers picking mangoes and being a lover of football, so much so that he would play football everyday! In addition to this, he recalled with a smile how he used to be a real girls man. (We can see why with a smile like that)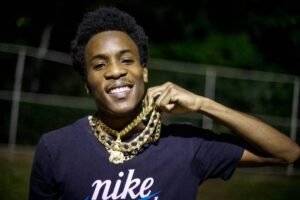 Nevertheless, his heart was always set on becoming a musician.  As we know, music is one of those things that connects people on a large scale. It makes so much sense then that this would be the career path of choice for this young musician as he sees himself as the voice of the streets. What an important role!! Prior to doing music full time, Young Gen was employed in a grocery store and a carwash at one point but admitted that when working on his music he never felt as though it was work.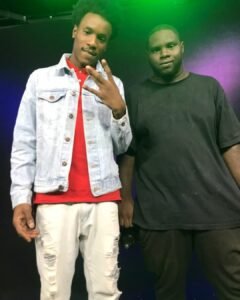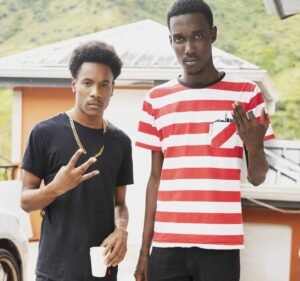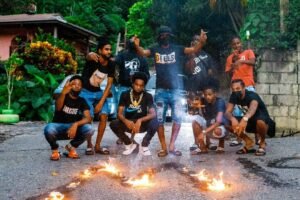 We asked when he decided to become a musician in a professional capacity and he took us to a time capsule that can only be found in his treasured memories. He recalled releasing his first two songs entitled "Nah Kill a Sole" and "M Man Place" which captured over 100,000 views on YouTube! If you have any idea how difficult it is to gain views on this platform as an upcoming entertainer, then you know that the Young General has been on a path to greatness from jump because that's beyond impressive!!
After becoming a part of the Hilltop Entertainment family, he was privy to advice regarding different musical practices that were overlooked for his two songs and as such decided to remove these songs from YouTube. This is bitter sweet for us, because of course we want to celebrate the massive achievement of becoming part of one of Trinidad and Tobago's Leading Artiste Management Companies but it also means that we won't hear these songs which we're certain was pure fire!! Based on the viewership alone!
Not dismayed one bit, Young Gena revealed that becoming a part of the Hilltop team was the point of professionalism for him. For those of you who are living under a rock and is unfamiliar with Hilltop Entertainment (seriously! Where have you been???) allow me to give a little info. They are home to some great artistes such as the Voice of the Ghetto Youths- Jahllano (Easily) The Tuffside President Tafari, (Tuff)  All the way from Barbados, the Mystic Lonerealness and the versatile One6ix. We also have a series of songs where the late great Klion would have mentioned this outstanding company as well. In addition to this, Young General is also the artise for Darkside Entertainment, a record label that provides the full works: recording, mastering and they even creates custom beats…so you get the idea…G.R.E.A.T.N.E.S.S.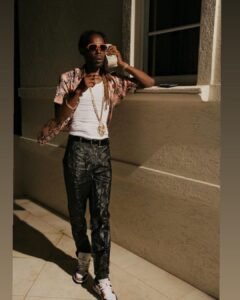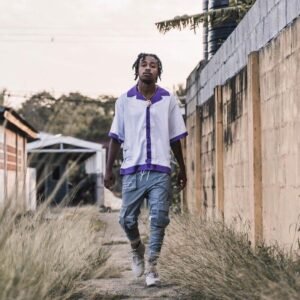 Let's get into formation and learn some more from this brilliant upcoming artiste in our fabulous Q&A style…
What has been/is the most challenging part of being an artiste?
Negativity and haters. There are people who DM me just to talk negatively about my music. (We were taken aback by the lengths that people go to just to spread their hate and dislike and added a bonus question. We asked Young Gen how he handles this type of extreme lengths, to which he advised that he just ignores them, he doesn't even acknowledge or respond and we're soooo happy to know how strong his mindset is not to even waste time engaging with those bad energies.)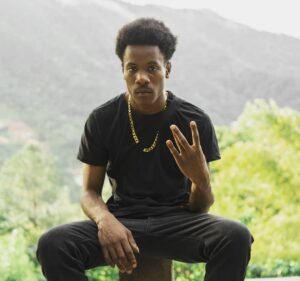 What has been the most rewarding part of being an artiste?
I've had some good experiences connecting with the fans. To me that's a sign that you're doing something good.
Who/what is your biggest inspiration? Why?
Masicka and the people around me that keep me focused. They will see me drifting or losing focus and pull me back. (Big up to his whole team!! We all need awesome people like this around us to help keep us grounded) Watching Jahllano and Rheon Elbourne lyrical juice freestyle inspired me to work on my lyrics and freestyle.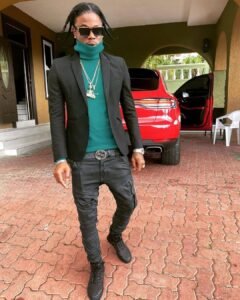 What advice do you have for someone interested in becoming a musician?
Work on yourself and your craft first. Don't study the they say and them say, keep working, keep making your music.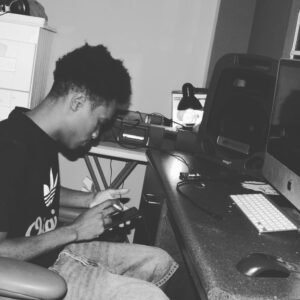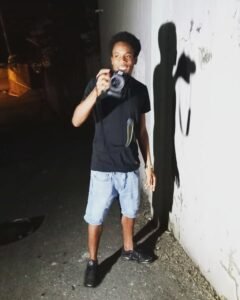 What has been your most memorable moment as an artist to date?
Being part of Hilltop Entertainment and being the artiste for Darkside Entertainment allows me to have more flexibility and freedom to make music at my own pace and it's also convenient because of the location, it's close to home.
What is your favorite dancehall song from yourself?
I don't have a favourite song, I love all my songs.
Who do you dream of working with? Why?
From Jamaica Masicka and from Trinibad I really wanted to work with Klion (Big respect to Masicka for inspiring our youth and of course we must say Rest In Peace to the real Malandros, gone but never to be forgotten.)
Who is your favourite dancehall artiste?
Masicka (Like Duuhhhhhh, I mean by now we should know this answer lol)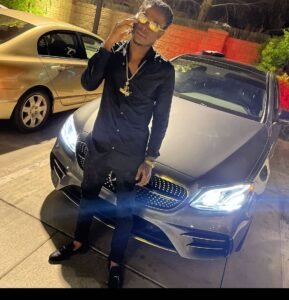 What is your creative process to come up with a song?
Free up your mind, get the beat and the vybz.
(I'm sorry I didn't capture any of this but I put Young General on the spot and asked for a freestyle. There was some slight hesitation at first however the General didn't disappoint at all…he got a beat and then gave me two verses that were pure fire!!! Impressed cannot even begin to describe how I felt after seeing him in action. As stated earlier on in this article, we are in the presence of greatness.)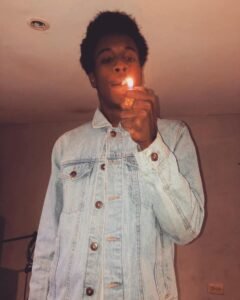 What was your first song and when was it recorded?
My first song was called Dead dem ah dead, I made up this when I was in form 3.
What will success look like to you?
Success to me will be seeing my name on billboards.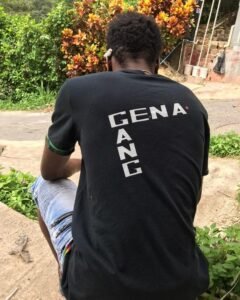 How many songs have you recorded to date?
Close to 70 most of them are unreleased. We asked what it took to release a song and we got a summary of the behind the scenes. Now if you're interested in becoming an artiste and want to know the steps then prepare to write. You have to of course hear the beats, write the music, record, mix and master, get artwork done, post to different musical platforms, decide if you're posting audio, lyric video or official video to YouTube and do that. All of which requires artwork to promote. (Let's just take a moment of silence to acknowledge just how much work goes into making 1 song and thank each and every creative for doing what they do so we can enjoy great music.)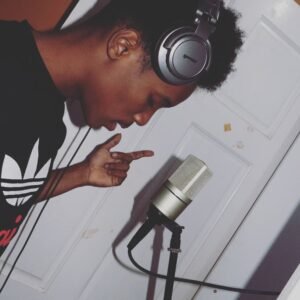 What are your hobbies?
I spend almost all of my time in the studio working on my music. Music is my joy, my hobby, everything in one. (I have to ask you readers, are you this pumped and passionate about your dreams??? If you answered no, then you may need a bit of evaluation or encouragement, and if Young General isn't inspiring you today, then it's worse than we thought!!! Organize that eh! Lol)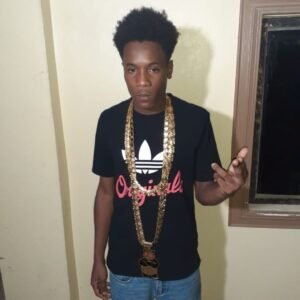 What is your favourite food?
Curry!!! It doesn't matter which kind, roti, buss up shot etc. once it's curry…(We know who to talk to for the curry connection guys!! With a love as strong as this, he must know where to find the best curry in the country!)
Young General advised that he has a host of plans and things in the making, so we have to stay tuned for them, and all we have to say is…We're locked on this channel!!!!
All good things must come to an end and so must this article but be sure to check out the General in action! That's it until next time!
Blessings! Big Up!