Congratulations are an order for The Prince!!! As of the 23/9/21 Prince Swanny has joined the community of the verified blue tick holders on Instagram. What a nice pre- Republic Day gift!
Take a look at the Prince's profile at the time on verification.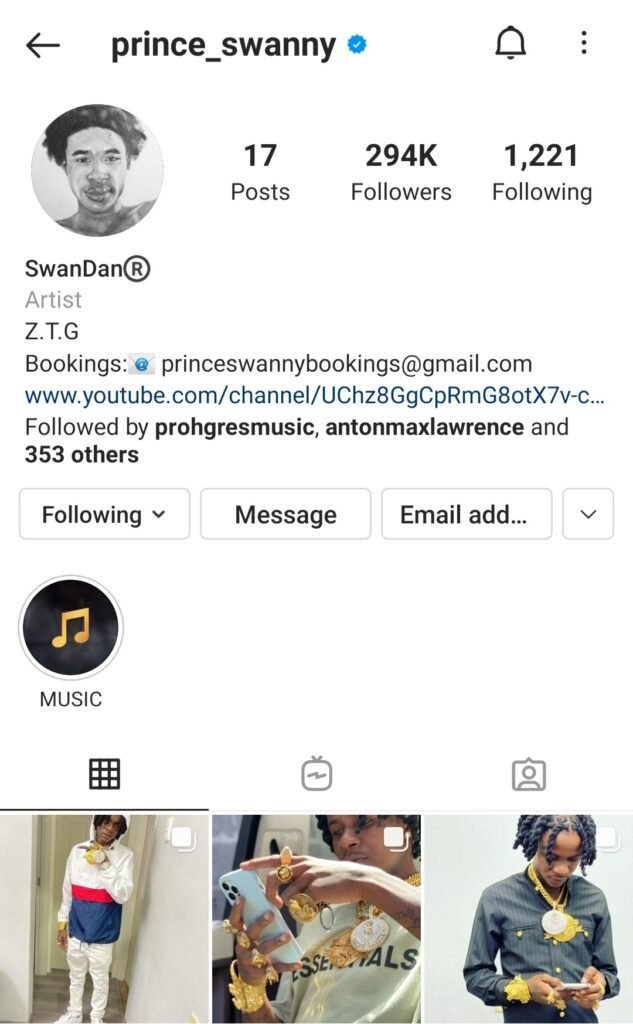 His profile picture features the late, great Brad Bailey aka Brad bad like that….BANGGG!! Gone but never to be forgotten!
Another brilliant artiste putting Trinidad and Tobago 🇹🇹 on the map!! Showcasing our never ending talent to the world 🌎
Big Up to the Swan Dan, the Prince, Big up to Ztekk Entertainment- TEKK LIFEE were locked on for more greatness!!!
Love and Blessings ❤
For those of you who are not sure what being verified means, let's give some insight according to Instagram.
"Verification is a way for people to know that the notable accounts they are following or searching for are exactly who they say they are. It's a way for people to know which accounts are authentic and notable."
I know you're thinking, ok then how do I get verified, well look no further because we got you right below
"To be verified, you must follow our Terms of Use and Community Guidelines. In the application process (available directly in the app) we require the following things:
Your account must represent a real person, registered business or entity.
Your account must be the unique presence of the person or business it represents. Notable entities (for example pets or publications) are also eligible.
Only one account per person or business may be verified, with exceptions for language-specific accounts.
Your account must be public and have a bio, profile photo and at least one post.
Your account must represent a well-known, highly searched-for person, brand or entity.
We verify accounts that are featured in multiple news sources. We don't consider paid or promotional content as news sources. Across Instagram and Facebook, we recently expanded our list of news sources to include more diverse outlets including those from additional Black, LGBTQ+, Latinx media, and including more outlets from around the world"
So you see whist it's accessible it calls for a bit of work on  your profile to take it from basic to people love you! Let's show that!
Congratulations again to the Swan Dan!
Let's all aim to be verified!