Alkaline is one of those artistes that never ceases to amaze us. He has been bringing us hits after hits since his debut years ago and we still can't get enough!
The vendetta boss himself released his album Top Prize on the 14th of May 2021 and we can't say we're surprised by the results!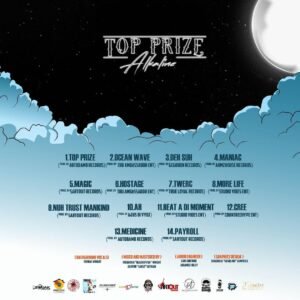 Fourteen amazing songs, released on the 14th, now that can't be a coincidence! There has to be something significant about the number 14 but for now we're focused on the number 1 which is exactly what this album debuted as on the reggae iTunes chart and not to blow y'all away but this took place in 15 minutes!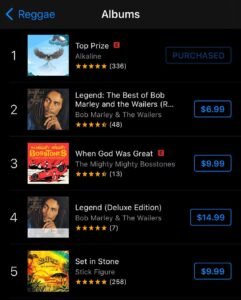 As if this wasn't magnificent enough, the album has ranked no.6 WORLDWIDE in all genres and we're basically overjoyed with these results because this man spoke all these things into existence and worked to make it a reality, and us, his day ones fans! Well we're just super ecstatic and proud of the man himself.
I know yall don't think we're done with these credits now do you? Lol if you did! Number 7 on the Canadian iTunes charts! Hello Ah we make d commotion yeah!!!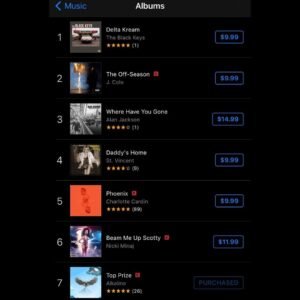 Furthermore the man himself continued to make history on this amazing album reaching #1 on reggae Apple Music worldwide charts, #1 reggae Apple Music Charts in Jamaica, #1 Trending album on Audiomack in addition to ALL songs being the top 14 songs on reggae genre on Apple Music charts! When this man named his album, he definitely knew what he was talking about!!!! Alkaline for the win y'all!! Ah d Youngest Lawd!!!!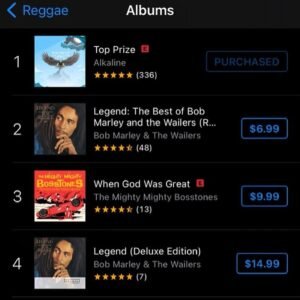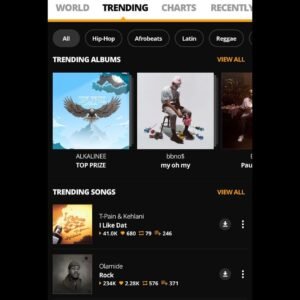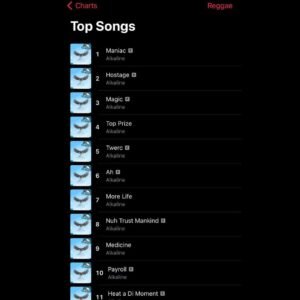 I'm sorry but we're bringing all the heat!!!! For all the great work and amazing songs that Alka has given us over the years! This post can't even begin to capture the essence and true greatness of the G.O.A.T and let us just say that if Audiomack gives you a recommendation you take it! And what exactly do they recommend? Not much really inno, just the top five albums you need to hear this week, and which album  do you think is first on the list??? Which album do you think should be to the top??? AHHH you my friend are a genius, because we're sure you guessed it correctly "TOP PRIZE"
"I used to be that little kid now I am the grown up, think meh life did so rough, skinny nigga did have talent but never have no luck" – Alkaline – Ocean's Wave  and this my friends is what happens when talent and hard work come together!!!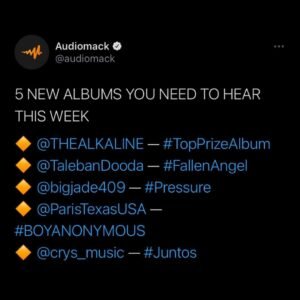 Ok, we're going to give you the opportunity to make your own determination about where this album stands, and how amazing the songs are, and how much you love Alkaline, but first before we do, 1 more mention people! and that's from the Vevo! where you can see the album being displayed on their front page for their nearly 20 million followers and counting! We are so happy and blessed to have been here every step of the way for alkaline's transformation and elevation! Top Prize! All the way up! Continue making waves like the ocean!!!!
Blessings! Big Up!
Vendetta for life!