If there was ever a list for you to be on as an artiste, this is definitely one of them! Check out the 10 most viewed songs on YouTube from Trinidad and Tobago!
Even though we love our Trinibad we have quite a few artistes out of the motherland of Dancehall- Jamaica making the list.
Coming in at number 1 we have an artiste who dominated the music scenes JUSSO!! Roll deep is making all the waves! No shocker here! That song is pureee vyybbzzz!!! TUNEE!!!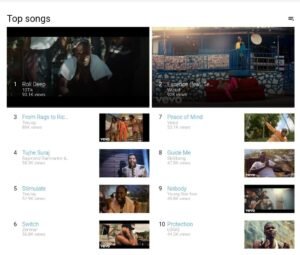 Whilst we're on the topic of top 10, how about we check out the Top 10 artistes trending in Trinidad and Tobago! Again the list entails some well known names with Eastsyde man like Skillibeng.. EAZYY. Coming in second place, the children are active on the tubes when it comes to Cocomelon!!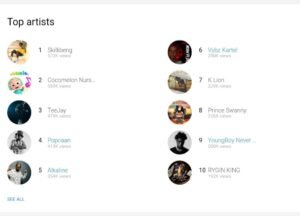 We're not surprised with the other names on the list either. Teejay, uptop boss or should we say steam boss because in these tough times Teejay is making music that makes you want to go forth and multiply lol!
Popcaan the Unruly Boss with his good vibes self has to be on this list!! followed by Vendetta…Seems he holds this list hostage! Of course the worldboss Mr. Adidja Palmer is on the list coming in at number 6.
Rest in paradise to the real Malandro -Klion, coming in number 7!! When we told you you would live on we werent joking! Right after him coming in at number 8 we have the Prince! SwanDan!. We come off of the dancehall a little here with number 9 being YoungBoy Never Broke Again in 9th position.
To rounds off this countdown in 10th place we have the one who loveeess the pretty little freaks!! Rygin King!!!
There you have it folks! Super excited to see what next week please God brings!
Blessings! Big up!