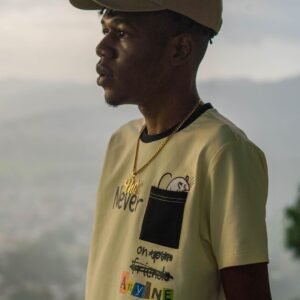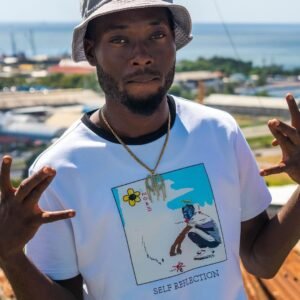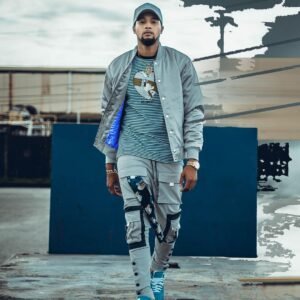 THE BRAND OF TRINIBAD?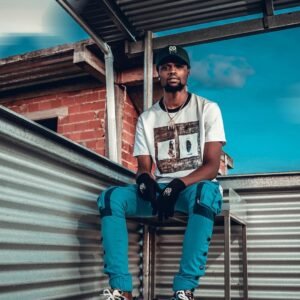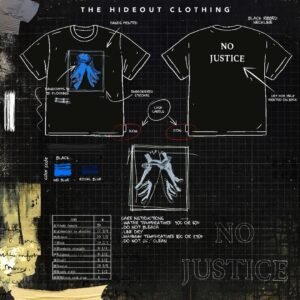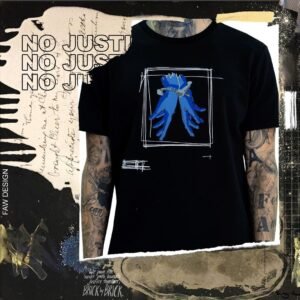 If you're a supporter of Trinibad music, I'm sure at some point you would've noticed one or more of your favourite Trinibad artistes wearing some classy, fashionable clothing courtesy the Hideout Clothing or as we like to call them the brand of Trinibad!
The Hideout Clothing | THC is a clothing store specializing in male streetwear and they're located at Level 3 long Circular Mall, St. James, Trinidad. THC was created by Sebastien Gibert and Rashad Rodriguez. They were inspired to start a clothing line because they desired something that represented them and the idea that you had to be 'in the know' to know where to shop to get exclusive gear, hence at a hideout. Pretty cool right?! We know! The name makes so much sense now!
Sebastien Gibert was born in France and graduated with honours from Florida International University (Miami) with a degree in Marketing whereas Rashad Rodriguez was born in Canada and graduated from Humber College (Toronto) with a degree in Business Management. Both men grew up in Trinidad and Tobago! Talk about the perfect business combination! The dream however was not always clothing alone, in fact, as children they wanted to be football players. They recall that since they were young they were always into dressing fly and looking good, so much so they used to loosely talk about opening a clothing store in Trini. And then the brand grew out of the store. How cool is that?! So the dreams you and your friends have that you can't seem to stop talking about and thinking about! It can become a reality for you as well! Keep dreaming! Keep believing!
Welcome to exclusivity! Lets' read on to know more about this awesome duo and their brand!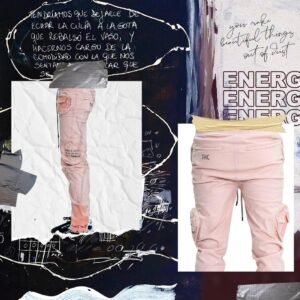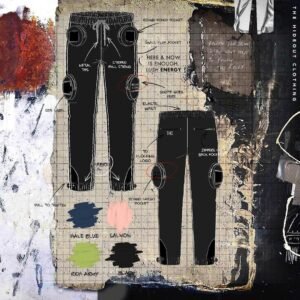 As with any business, you have to weight the pros and the cons of said business model. For THC the most challenging part of their business is having a consistent cash flow. But this challenge cannot compare to the most rewarding part of the business, which is traveling and seeing people wearing their designs. Can you imagine the level of pride!
Asked what is their biggest inspiration, the answer is Life. Because it's what we experience that helps shape our creativity. Furthermore we asked what is the best advice do you have for someone interested in doing your line of work, the response. "It's a long long road, and nothing is guaranteed." We think this is as real as it gets.
TCH doesn't just pick any random person to represent their brand, if you're curious to know their selection process, it is simple. "we look for people who have similar vibe as us and the brand. Someone who stands for something. And someone who looks 'cool' in the clothes."
Dancehall music is one of their favorite genres of music. Their hopes for the music industry locally is to have our music listened to across the globe (not only from the Caribbean diaspora but also foreigners who have no connection to the Caribbean)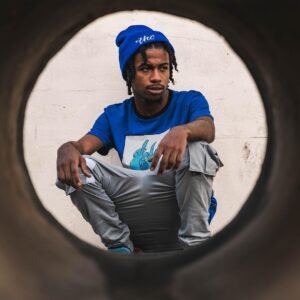 We tried to ask the real difficult questions like what is your favourite song, and just like true lovers of music, the response was "too many to choose. I have a new favorite song every week." We tried to take it a step further and asked who is your favourite dancehall artiste and the response "again too many to choose from, especially from Trini." And trust and believe these responses couldn't be more relatable! lol
Delving further into the mind of these creatives, we asked about their creative/design process? and if you are a brand owner or intent to become one, maybe this secret can help you as well. For The Hideout Clothing, they research into what's trending, what fashion shows are doing, what has sold well in the past and tying to what we are doing and what we represent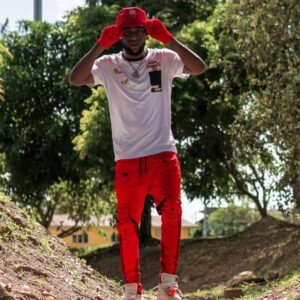 We all aspire to be successful in our own right, success for THC is a thriving business where everything we drop sells out, a healthy bank account and being able to give back to talented people who just need an opportunity to showcase what they can do.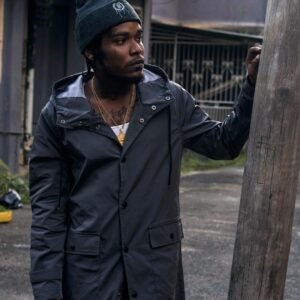 What an awesome company!!! We at Dissecting Dancehall wish the owners and the brand all the best in every endeavor, continued success! ultimate success! All that good stuff!
Blessings! Big Up!