Like father like son???? Young Star Sixx I salute you!! 6 never dies is evident!!! We see soo much of Rebel in you!! You help us to cope with our broken hearts!!! We are suuuuupppeeerrrr proud of you and the representation you make for the Sixx Camp. We're certain The Late Great Rebel Sixx feels the same! (R.I.P.)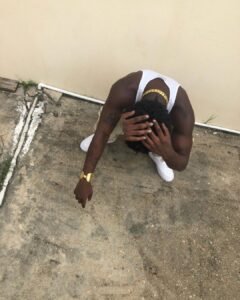 Wacko Dan big respect to you!!!!! ! You're bringing pure fire and not giving us one second to cool down!!! Hits after Hits!!!! You're representation for the Sixx Camp continues the legacy of absolute greatness and musical ingenuity!!!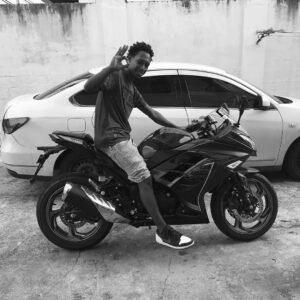 And I know I'm not just speaking for myself!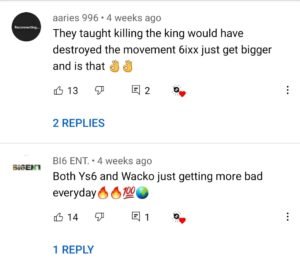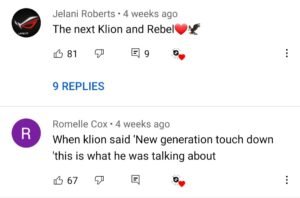 Big respect goes out to Wack Dan and the Young Star for this B..AA…NN..GGG..EE…RRRR… You can say 1 to a million but if you don't say Sixx then dey nuh wah hear yuuhhh!!!! So what do you say??? Say Six which is the name of this fire collab!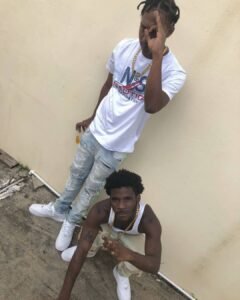 We got a preview on Instagram on the 3rd of July and by the 4th of July we had a video on Going Global Records' Youtube page. The vid is clocking 132K and counting in just 1 month!!! Talk about vybbzz!!!  If you haven't seen it yet well here's a teaser!!
Now if you're a person who likes to read the reviews before actually watching something then this post is for you but if you like having your very own analysis without external opinions then you best scroll down to the vid because I am going to taaaallkkkk!!!
First off the intro started with some powerful words!! "Must get rich cuz Jah Jah left me with a blessing" I absolulety love the confidence and conviction in this statement! We should take a page out of this book when it comes to having faith…this is exactly the way people who are sure of God's plan for their life speak things into excistence, coupled with putting in the work!!!
The intro of the video shows us the #6 graffiti being spray painted on the wall and whilst I may get some opposition for the statement I'm about to make, I think if we're being really honest, like seriously honest, then we could agree that the way the 6 was painted it really is better than all of Picasso's paintings combined! There I said it! And I mean it too!!!
We're then given other key references: Media Rich, Going Global Records, and of course we have to get hit with the "Yo Chef" who is the producer for this song. If you would like to know more about Chef check out the article we did on him here.
https://dissectingdancehall.com/malachi-tyreek-lezama/
The video is giving horror kind of vybz with the faded effects and a whole lot of out of order with the blinking lights. As the beat drops we get traphouse vybz and lots of fire in the background which is more than compatible with the fire that Wacko Dan and Young Star is spitting!!!
Straight to the point intro –"If yuh nah talk money me nuh wah hear yuh, if yuh nah say six me nuh wah hear yuhh" vvyybbbzzzzzz!!!! Big up Chef with this beat, you're hooked instantly! What I absolutely love about the video is the simplicity but yet still the effect is out of this world!!!
There are points when the light shines behind Young Star giving the illusion of just his form without much of his features highlighted and it could be just me, but sometimes if you look quickly, he looks exactly like rebel, hair style, movements! It gives me chills seriously!!!
The two different voices combine on this rhythm perfectly! The way they interchange their verses is flawless, not to mention they are in sync with the beat making for an overall smooth song. When it comes to vibes, not even 1 second of it was off….This song is vybz from start to finish!! Big up the 6 camp for this awesome song!!! We know there's so much more greatness to come and we're here for it!
But that's enough from me, check it out here!
Blessings! Big Up!