Ding Dong has always been known to bring the dance moves and he started off 2022 with a walk that we will all love to do. The Rich Walk.
On the 1st of January Ding Dong posted to his instagram with the caption "This year me must rich!!!!!!"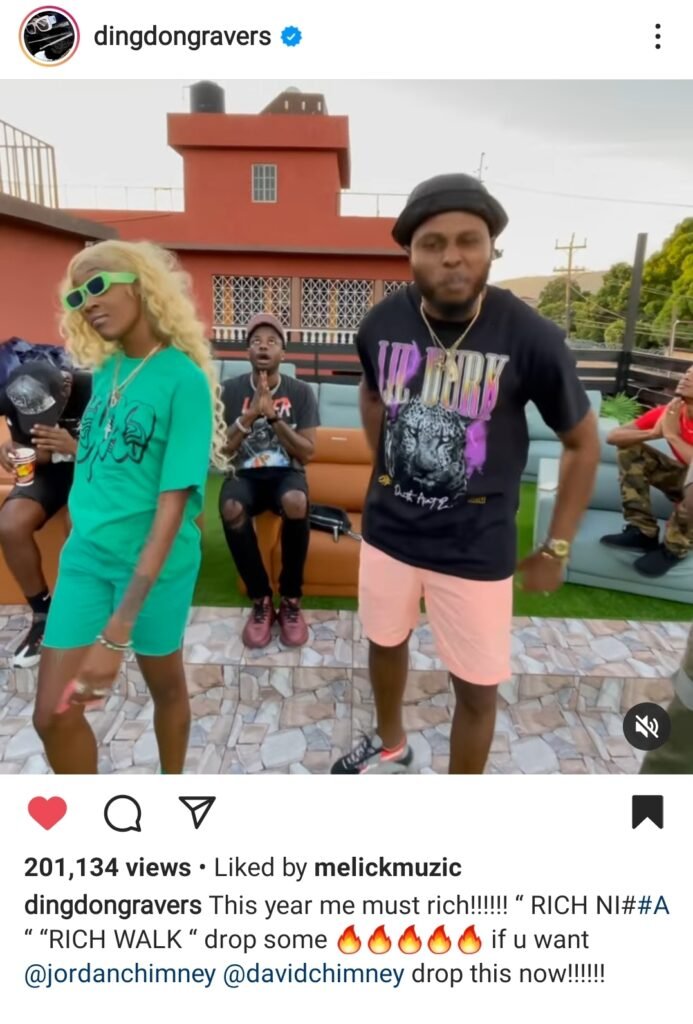 The dance was performed by none other than the ravers clavers dance crew compromising of Desha Ravers, Bravo Ravers, Trey Ravers, Donte Ravers and Og Khris ravers in this preview.
The official song was released on the 2/1/2022 and has already surpassed 250 thousand views on YouTube with over 12 thousand likes.
Check out the full song here.
I don't know about you all but we're definielty practising the rich walk. Are you?
Blessings! Big Up!