Tis the season to be jolly! That was exactly the atmosphere of the images we saw by The Prince: Swan Dan on being reunited with his adorable babygirl Serenity.
Princess Serenity celebrated her birthday on the 3rd of October and the Prince sent his love her way as he was unable to be with her on that date.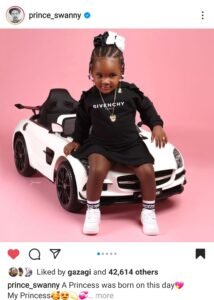 I'm sure parents can relate to the feeling of missing your child and being miles away from them. The agony of having no choice but to wait for the day when you can be reunited. This was exactly the case with Prince Swanny and his daughter and we guess the saying is true, good things come to those who wait.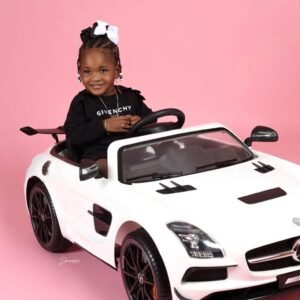 The relentless singer shared videos of him and the princess captioned "Mi hold the faith while me work harder…it's been two years finally reunited.
The post was met with love and excitement for the joyous occasion. He got comments from his "Dollars" collab star the gorgeous Nessa Preppy and even brought tears of joy to his former manager Gaza G on seeing such a beautiful site. Several others took to the comment section to express their love and excitement for the Prince.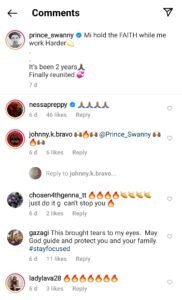 Relentless was released a week ago and has already surpassed 600,000. views on youtube. The song was also featured on audio mac's Instagram page highlighting new music features for the week.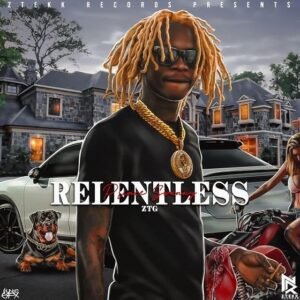 Despite his much needed family time Swanny announced shortly after this reunion time to bread up which fans were greeted with hints of a possible Collab between the prince and Jaycritch. Jaycritch is a hip hop/rap artiste who has over 1.2Million Instagram followers.
The prince later shared his upcoming performance carded for the 18th of December. details below!
Where goodness is we love to see it! Blessings to the prince and the entire ztekk camp.
Blessings! Big Up!