Bago is in the building people!! Ladies and gentlemen allow me to introduce you to an ambitious and genius artiste coming out of our sister isle Tobago by the name of Jarion Reid, stage name Rebellious. Jarion hails from the community of George Street, Glamorgan, Tobago and was born on the 25th of July 1995 (LEO)
The name rebellious was inspired by his disposition.  Growing up he was always an individual who liked to ride his own wave. As with any person who has a strong sense of self and vision, Jarion never liked being told what and when to do something. Notwithstanding this he always remained respectful even with his disregard and after some time he came to the conclusion that he had a rebellious persona. Hence the stage name Rebellious.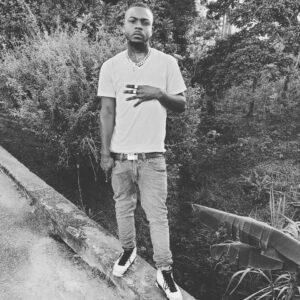 Asked about his childhood Jarion mentioned his family oriented background and credits it for allowing him to have a special appreciation for others. He also recapped that despite life's hurdles he was able to complete his education up to a vocational level and is currently pursuing his other passion of becoming an electrician.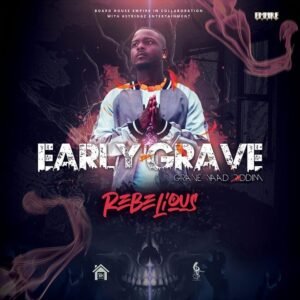 As is the story with many of our brilliant youths growing up had its difficulties namely altercations with family members, the frustration of seeking employment and not being successful and even those points of being severely depressed.  I know if you're a person who has a vision and is constantly seeking growth and elevation, you know about these discouraging factors all too well. What about the annoying stagnant feeling that comes from not seeing any results? Yeah I know it sucks! But let me just remind you warrior that in these moments of uncertainty you have to trust the process. I also believe that in these times it's super important to have a strong mindset and acknowledge the human in you.  Know that you are allowed to have your bad days and don't be too upset with them either, it's because of those bad days that we are able to appreciate all our good ones.
It also helps a lot if you're blessed to have people around you who can be your strength on the days when you don't have any. That's a real blessing. In Jarion's case, he credits his support system, his person who has been with him through all the transitions and that person is his current girlfriend and mother of his precious daughter, Shanice. A true queen standing beside her king, he stated that she has always been by his side.  He credits her constant reassurance and composure with all of life's challenges as the reason he has the strength and confidence to pursue his musical career. We just want to say a special thank you and Big Up You to Shanice!  A real ride or die! The one behind her great man as he perseveres with his dreams! And sis we can't wait to check in with you guys again and hear about how nice success is treating you!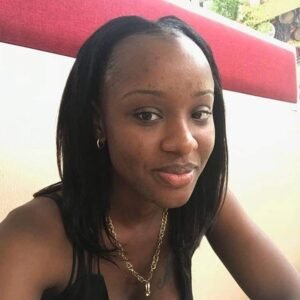 Delving further into the life and journey of Rebellious, we discovered that music wasn't always his go to profession.  The "Better Days" singer had his heart set on becoming a Police Officer but as life would have it, true love will take the lead. We wondered if there was a particular moment for him where he knew that becoming a musician had to be one of his callings and sure enough we got our answer. In his words, "To be brief, every clique had their talent and I was the talent of my clique. I was always winning freestyle competitions without hesitation to participate but it wasn't until the year of 2016 when I found out that my girlfriend was pregnant that I decided to take a leap of faith and become a professional artiste as I had to be someone my child could be proud of."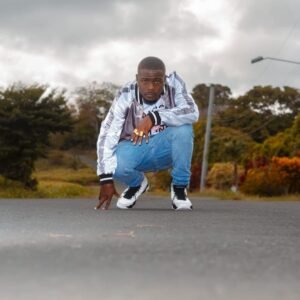 I just want to take a minute to state how proud I am of you Jarion for being a real man. I am proud of your representation of the young, ambitious males who understand their responsibility and take it on head on! No excuses! That is something to be celebrated and we're super confident your princess will be even more proud of you!
Talking a bit about his musical style he said that he is an individual who believes in perfection so he would ensure his lyrical content made sense before exposing anyone else to it.  To us this shows how seriously he takes his craft, taking time to evaluate. This speaks to the importance of ensuring first that you believe in what you do and is satisfied thus ensuring you have a level of confidence by the time you're ready for anyone else to be exposed to it. And guess what y'all confidence is contagious!  So take this as a lesson people, always bring your best foot forward!
But enough from me, let's jump into the mind of this cool artiste and learn a little about what being rebellious can teach us..(Good things of course!) So without further ado, I present to you, our Q&A
What has been/is the most challenging part of being an artiste?
The most challenging part of being an artiste is staying relevant in the musical industry.
What has been the most rewarding part of being an artiste?
The most rewarding part of being an artiste is the feedback from the listening public. Both good and bad helps me to master my skills on the next attempt. (Can we just say how much we looooveee his attitude!  He understands the first rule of life: you have to take the good with the bad but in all things allow them both to help you become better)
Who/what is your biggest inspiration? Why?
Tupac is my biggest inspiration to follow my dreams in the musical industry. Reason being he took everything society spewed at him and made it into music. He created a legacy when many said he wouldn't have amounted to anything. (Allyuh know I have to put some money here and bring my two cents. RIP to one of the greatest men to ever walk the face of the earth and make music, the greatness that is TUPAC SHAKUR.!!! I know if you're a PAC fan you understand exactly what he's saying! Big up you rebellious for your big dreams!!!
What is the best advice you have for someone interested in becoming a musician?
Never let anyone or anything deter you from achieving what you put your mind to. Lyrics may come at any time of day so always ensure to have a book and pen to make notes
What has been your most memorable moment as an artist to date?
Performing my hit single Better Days at church for the Pastor's anniversary. The entire congregation was blown away
What is your favourite dancehall song from yourself?
Better Days (We know we're all looking for that sooo…check It out below)
https://www.youtube.com/watch?v=t__KTQwbjhc
Who do you dream of working with? Why?
Popcaan, because he's an extraordinary artiste. His humility to others and the way he highlights the plight of the ghetto through his music is extremely astonishing. (We couldn't agree with you more! Big up d unruly boss!! know say we have to win yeah!!!)
Who is your favourite dancehall artiste?
Popcaan
What is your creative process to come up with a song?
My mind has to become one with the instrumental and instantly the words starts to flow smoothly and timely.
What was your first song?
Early Grave When was this recorded? It was recorded on April 25th 2019 and published on May 2nd 2019
https://www.youtube.com/watch?v=-dZZ3Icn3gg
What will success look like to you?
To be recognized as a versatile artiste with the dancehall arena creating constant hit albums and singles.
How many songs have you recorded to date?
I have 17 songs recorded thus far but only 5 songs have been published to date.
What are your hobbies?
I like playing Football
What is your favourite food?
Provisions with Saltfish (proper ting dey!!! )
We love Rebellious's journey so far and wish him continued success in every endeavour!!! I know yall love d info but unfortunately we've come to the end of this article…
Blessings ❤🙏 Big Up🙌