The local dancehall community was rocked as news of the deaths of Trinibad musicians Chucky Blanco and SiahBoss made way across social media over the weekends.
On the 25th of September news circulated about a police involved shooting which resulted in Chucky's death.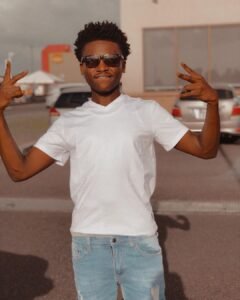 Chucky started off his short lived music career by recording the song KRR which put him on the map using only a Samsung headphones and a laptop. Chucky shared just how proud he was of this achievement in an Instagram post made on the 19/5/2020 after the song reached a million views. This was done by way of a sneak preview of the official video which could not be released due to his religious observations at the time.
He went on to be featured on local entertainment page Outdey Tv as part of their "Bad this week" where the Trending artistes/music is reviewed.
After this he went on to release track called which got lots of support from fans based off the feedback.
In addition to this he went on to get a reaction from Tyreke Vlogs one of the main reaction persons for the movement at the time.
Earlier on in the year he gave a preview of a soon to be released song not too long after on the 7/3/21 he released running with the caption "Runnin' Up a 20 mill before 25"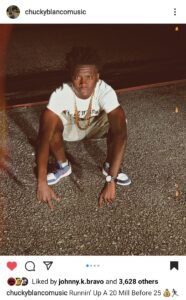 Shortly after this he shared his BeatBox C-Style with the hip hop beats that saw other Trinibad artistes showcasing their blend of hip hop dancehall which again landed him a review from Tyreke Vlogs.
One of the things at dissecting dancehall that we look forwad to is those songs that we get to really know the artistes and their desires, their fears, pains, dreams etc. as we know music is an expression of self and it's just a matter of time before the true self is revealed. Survival of the Fittest for us was that song that led us into the heart of Chucky.
The last song we have from Chucky is a tribute song entitled Long Live BMAN which was dedicated to the late Anthon Boney aka Boombay who was murdered earlier this month.
Fellow musicians and creatives alike took to social media expressing their hurt over the passing of such a talented artiste.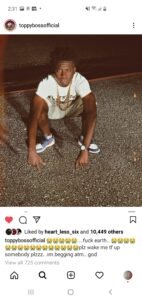 We take this time to extent our deepest condolonces to the family, friends, fans and supporters of the late, great Chucky Blanco, may he Rest in Peace.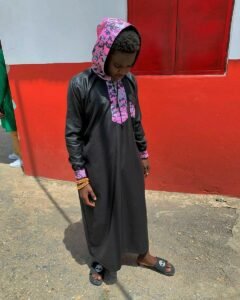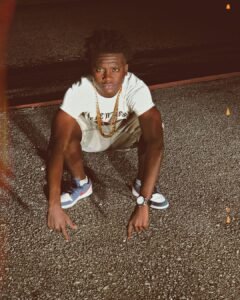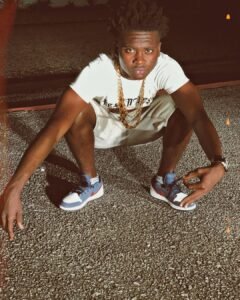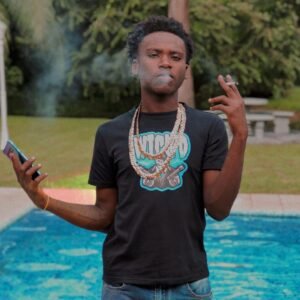 Love and Blessings