Allow me to introduce to you a musician who is determined to keep the love and spark alive for our beloved Reggae Music.
Yes we're dissecting dancehall but any great musician and fan of music knows music is interconnected throughout the genres. Possessing a love and appreciation for them all will help us to understand just how beautiful this art really is. Ladies and Gentlemen, I present to you Mr. Orson Max Wells.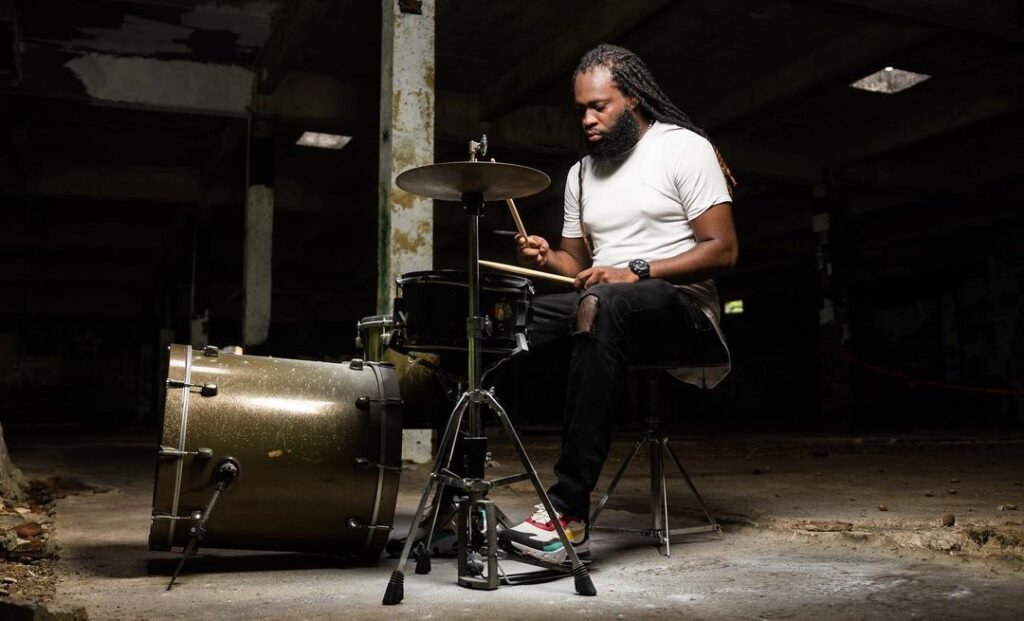 Born in Trinidad on the 15th of July 1985, Orson aka RasMax lived in Milford Court Tobago since he was a little boy. His stage name was conceived after he started posting videos to his social media in 2008 and wanted a cool way to identify himself.
He chose to go with a combination of his middle name and his hair. We think it's simple yet significant as he combined parts of his identity which we believe is symbolic of his passion. He is literally giving of himself!
Rasmax is the proud owner and founder of The Kornerstone Music Group.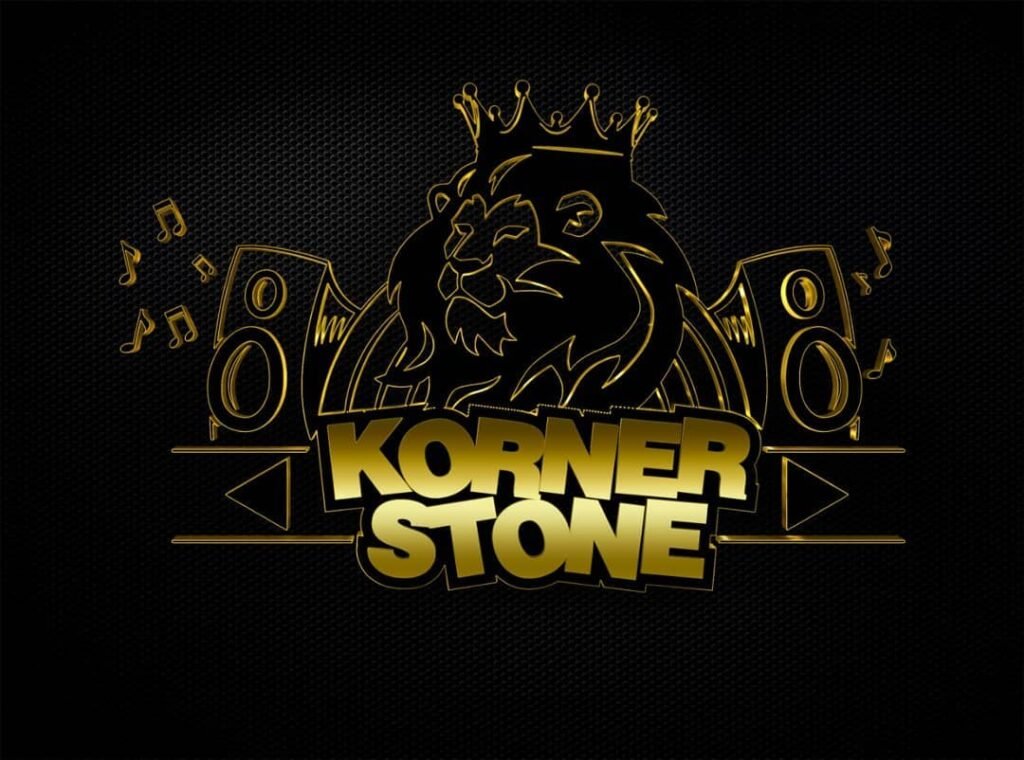 In addition to this he is also a drummer and employed with The Airport Authority of Trinidad and Tobago.
He grew up in a very strict household but he knew this was because his family didn't want him to go astray. His mom, dad and grandmother were very tight knit, loving and affectionate and taught strong values and morals. He is an only child on his mom's side of the family and has two sisters and a brother on his dad's side. Speaking of siblings, Orson isn't the only musically inclined person in his family as his brother is renowned international DJ and producer DJ Future.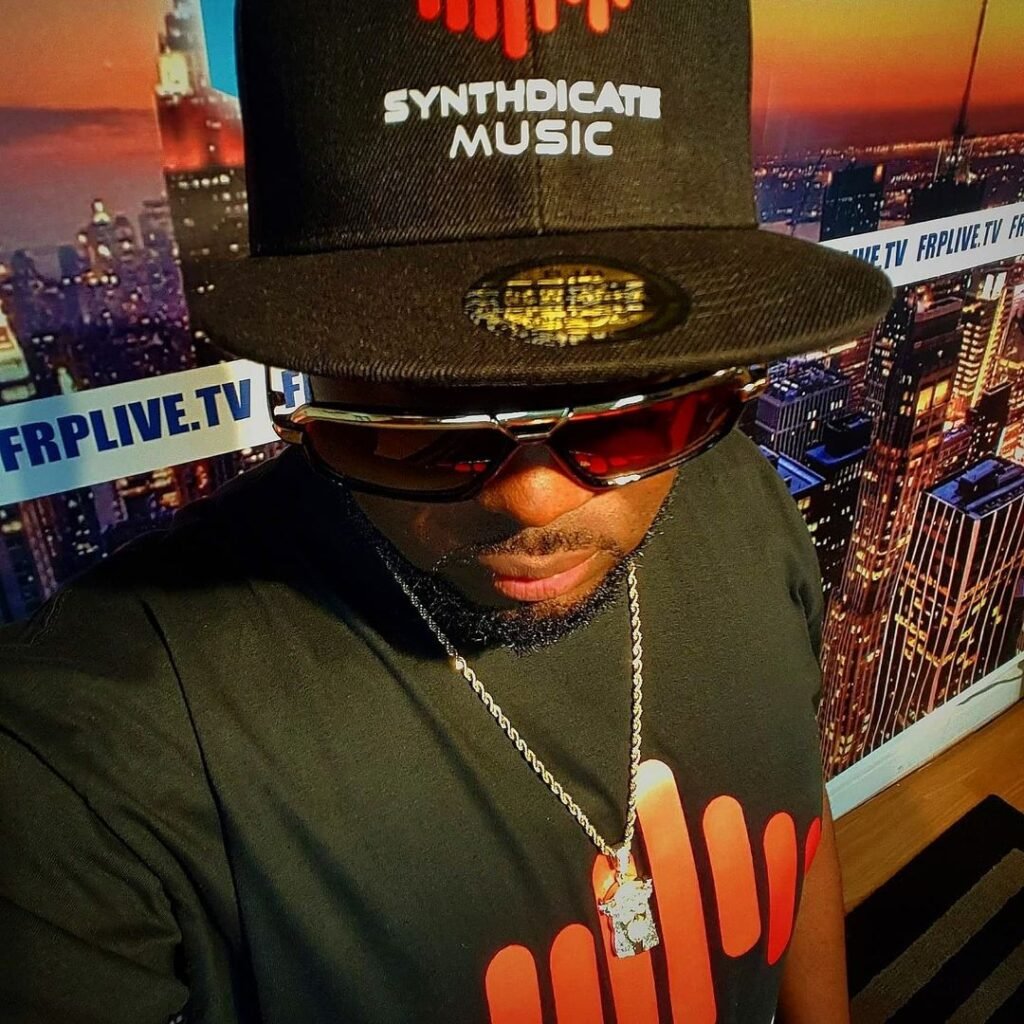 Asked about his childhood, Rasmax recalled that growing up he was an average child however he knew somehow that he was destined to become a drummer from a young age.
He attended Bishops in Tobago and started playing drums in the 3rd form. He was always pounding on school desks, banging on something and creating riddim sections.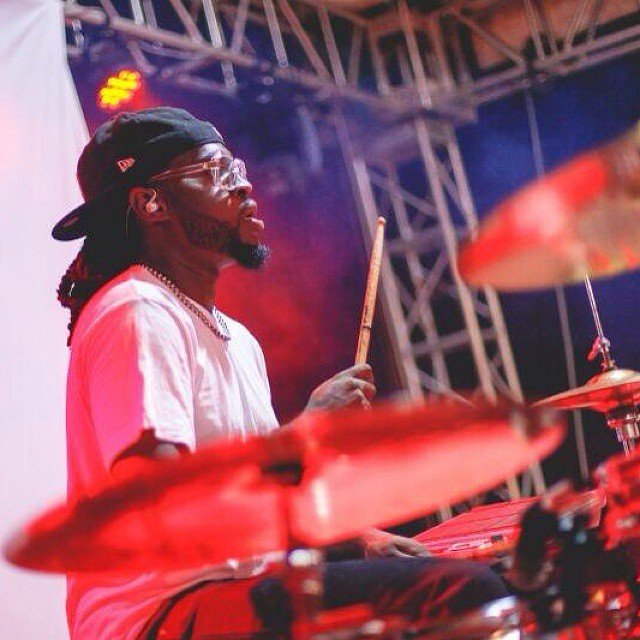 It was like pieces of the puzzle started forming in his mind that he was destined to be a drummer.
He got his first opportunity to play this instrument in church when the drummer didn't show up and he was asked to fill in. Even though he was right on track, he also had another childhood dream of becoming a vet, as such was still unsure what he wanted to do.
Fast forward to the age of 21, Rasmax moved from Tobago to Trinidad with the intention to go to school and gain new experiences. He was granted the opportunity to spread his wings with positive and the signature band. As he started his musical journey it solidified itself that music was the way to go.
Asked about his passion for drumming he spoke about his music mentor Kirk Bennet, who was the drummer for Beres Hammond. He was heavily inspired by the DVD Beres Hammond live in New York. The inspiration he gained from this is what was used to influence the style, energy and charisma of Orson's own signature style and he continued to grow from there.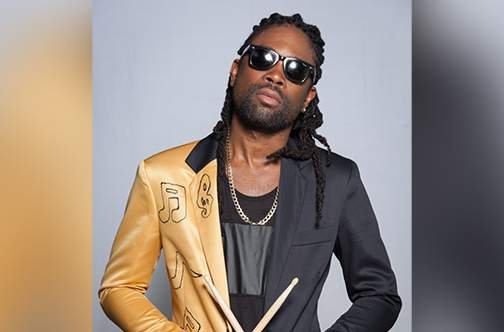 Orson revealed that he endured some personal challenges in his younger years that still have an impact on his life present day. He also admitted that in the past he allowed the opinions of others to bother him but he eventually came to the realization that much of his maturity was as a direct result of his mistakes.
He was able to learn from his challenges and that altered the way he thought about himself and situations. This paradigm shift resulted in him making the conscious decision not to allow the opinions of others to dictate who he was, even if they were unable to see his growth due to their own limitations.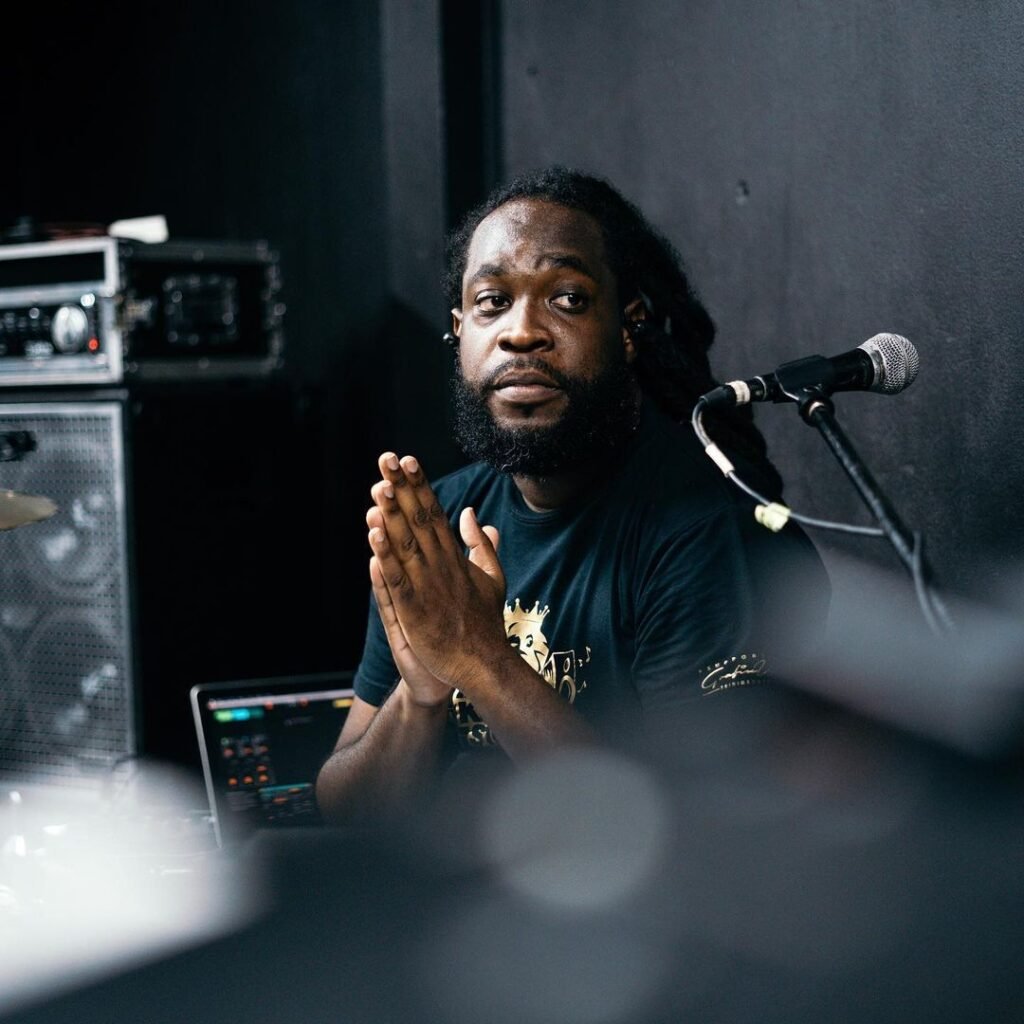 We just also want to take a moment to congratulate Mr. Rasmax for his courageous attitude and positive outlook on life. In the words of the late great poet and activist Maya Angelou "Courage is the most important of all the virtues because without courage, you can't practice any other virtue consistently" You sir is very courageous and we're super proud of you!!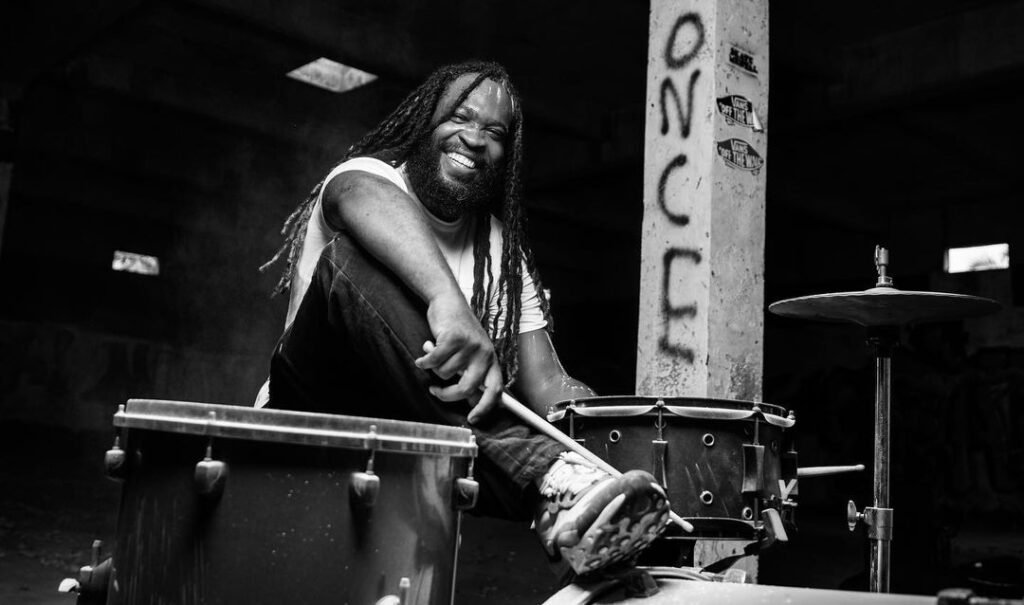 Turning your passion into your profession can be a challenge sometimes.  We asked Rasmax when he decided to become a drummer in a professional capacity and the answer was at the end of high school. I don't know if this story is chance or destiny, you all let me know what you think.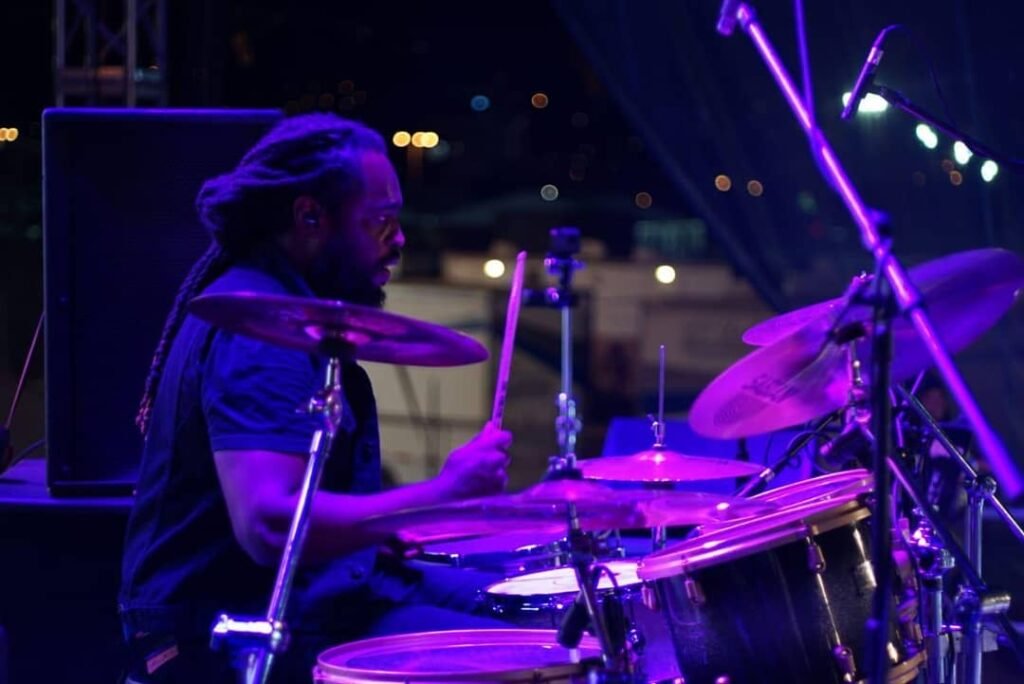 The year was 2006, Rasmax who was employed with the ministry of education had a friend who was part of a band. A day that started seemingly like any other would go on to be the day that changed the course of history for not only Orson but also for us as well.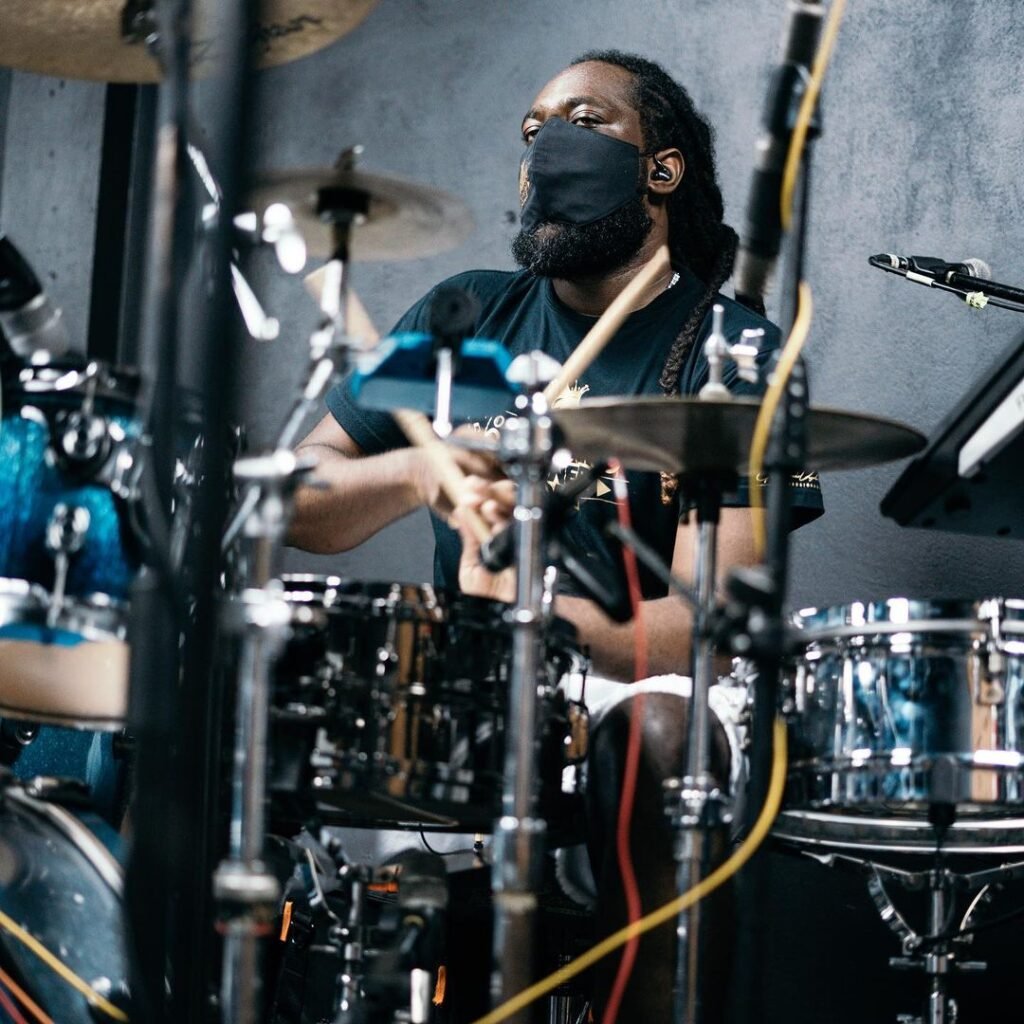 On this day in question, he met up with his friend and randomly said I heard y'all were looking for a drummer. His friend responded asking how he knew to which Orson replied he didn't he just said that. Well it turned out they were in fact looking for a drummer.
Shortly after this, Orson auditioned for the role and was successful. He then commenced his musical journey as a drummer for the band Blessed Messengers.
I don't know about you all but I absolutely lllloooovvvvvvvvvvvveeee these kinds of "coincidences" Let's learn some more about this brilliant musician in our signature Q&A style.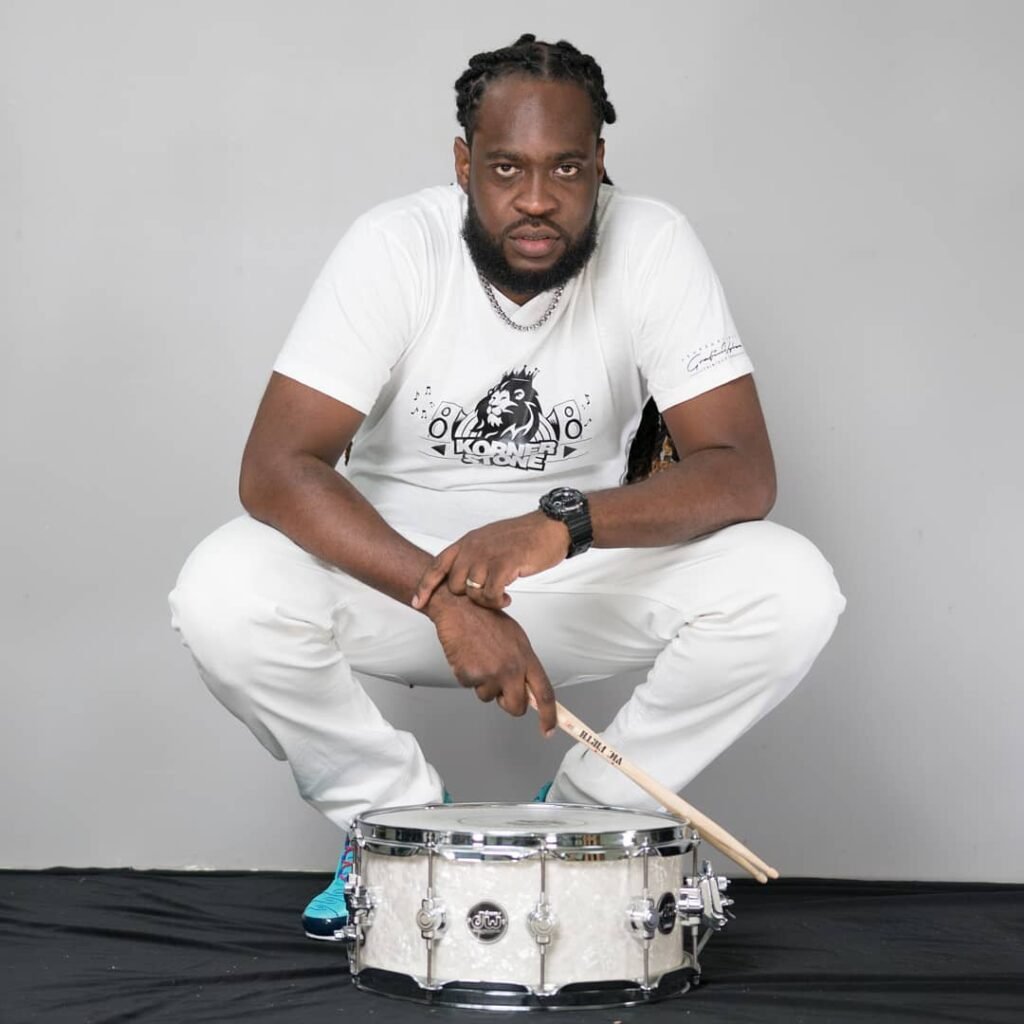 What has been/is the most challenging part of being a musician?
I still haven't reached to the place of comfort with who I am as a musician. I am still trying to find my identity in drums. Everyone uses the same patters, some people put together patterns to sound a particular way, like them I am still trying to find my niche.
We asked what having an identity in the drums meant, and the illustration we were given can be compared to going to school and learning formulas that will give you the right answer. Well with your music there are no formulas or correct way to figure out who you are and what your music should represent. Your identity is your personality in the music. It takes practice and combining different styles whilst trying not to plagiarize anyone's work. This is not as simple as it seems, yes the sooner you find it the better but there's no set time limit as to when it ought to be achieved. Some people get their sound early and some take a longer time. We just want to say, if you're a musician who is struggling to find your identity, remember to be patient with yourself and rest assured that we love you on your journey and even after you find your sound, we'll love you then too!!! Good luck!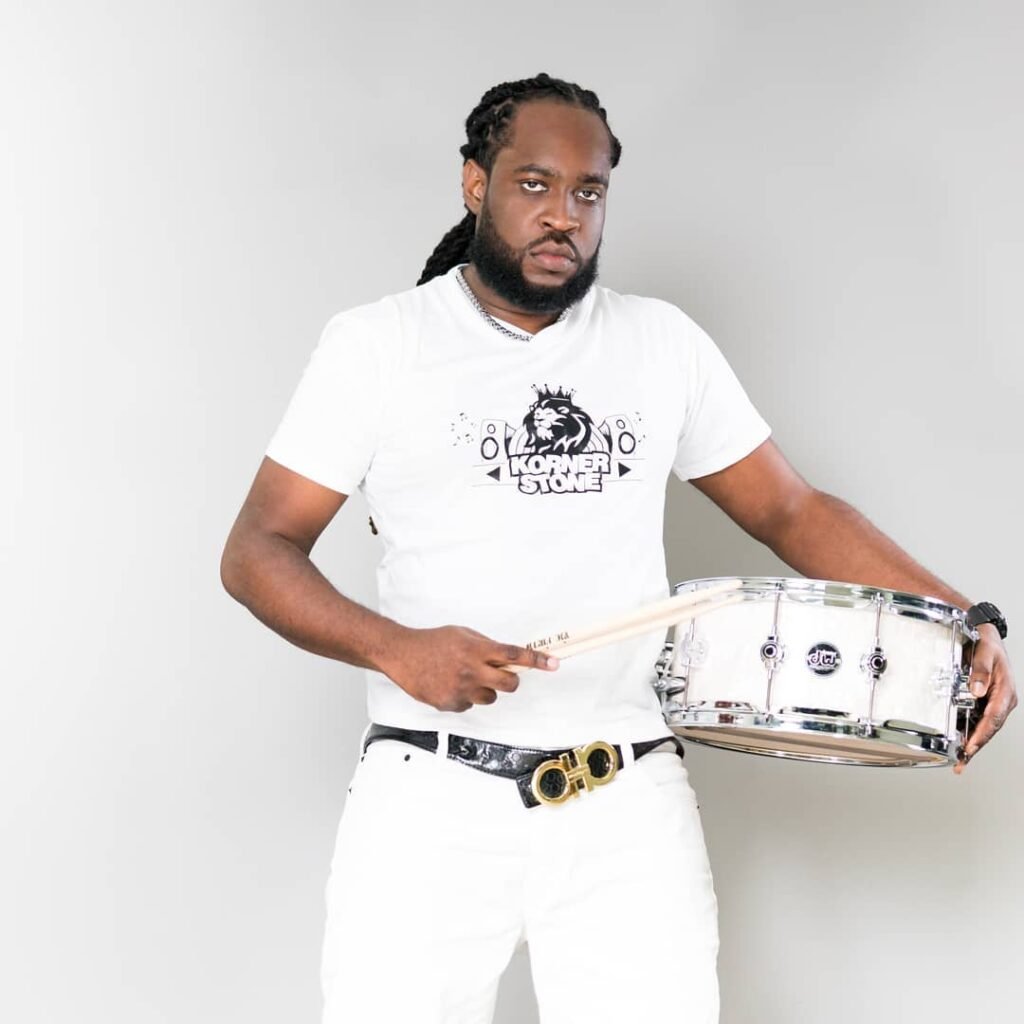 What has been the most rewarding part of being an artiste?
Music is an expression of what is inside, how I picture it is like I'm a visual artiste, I put my colours on a blank  canvas and in the end I see what I created. Being a musician in totality, you spend hours working on your craft, training and rehearsing, it's rewarding to see the reaction of people for the work created.
Who/what is your biggest inspiration? Why?
Firstly my mom. In everything, she has been there. I had some rough times growing up and it would have been easy for her to turn her back on me but she never did, instead she took time to nurture and support me.
Back then music was viewed as a hobby so in the beginning of music journey she was resistant but she pushed me nevertheless and would always be in the front stage supporting.
Secondly my daughter. When I became a dad, I thought here I am responsible for someone.
I want to continue to be a light for her,
I want to her to be able to look back and be proud of me.
I want my excellence to be a beacon for her, to help her believe she can be anything she wants to be.
What advice do you have for someone interested in becoming a musician?
Do it for the love don't do it for the likes. (If you sang that in Chronix voice…big up you lol great minds sing alike) For a greater part of my career I was trying to be like others. I wanted to feel accepted and gain the approval of others but I started to lose the reason why I got involved in music in the first place.
Do it because you love it, not because you want to be popular, that is when you start losing yourself. If you put out something on social media there will always be criticism. Some people criticize with venom and a mindset to instill fear, always remember why you're doing it and work on constantly renewing your mind.
What has been your most memorable moment as a musician to date?
There are two moments. The first one was when I played for an artiste by the name of Junior Tucker who came to Trinidad to do something for a big liberation day rally. This allowed me the opportunity to play alongside his bassist Michael Kennedy who gave me a lot of knowledge. Mr. Kennedy has played for some renowned artistes such as Kirk Franklin and Tessanne Chin. After the performance people at the show came up to me talking about my craft because I didn't sound like I was from Trinidad, that was an accomplishment. The other moment was the first time Kornerstone played at Magnum Inferno in 2019. There were obstacles to get on the show but we did and it was an amazing experience.
Who do you dream of working with? Why?
This is a long list. Artistes like Sizzla Kalonji,  Morgan Heritage and Chronix.
Their music is positive and uplifting, took me from the darkest to happiest moments of my life. These artistes are authentic and follow the pattern of the genre of reggae music. It's very intricate, takes constant work, research and listening. Reggae artistes out of Trinidad should aspire to do what Bob Marley and the greats have done.
Who is your favourite dancehall artiste?
Sizzla Kalonji. He is one of the most versatile artistes as he can sing conscious, reggae and dancehall.
What will success look like to you?
Success to me personally is being able to teach this genre of music to the younger generations. Reggae music itself is a sweet feeling. You can play a sound without words and still be moved.
When it comes to Kornerstone, there are different tiers or levels of success. The first one is for Kornerstone to be a household name in Trinidad and Tobago.
The 2nd level is to gain Regional and International recognition and tour the world. Lastly our ultimate goal is to win a Grammy and be numbered.
We have a good team and even though we are in the infant stage, the momentum is building. Despite the pandemic, we are still doing work in the background. It's difficult, many times I feel like giving up but somehow we manage to keep going. We're constantly trying to motivate the team as they work very hard.
What are your hobbies?
I used to love playing football but I stopped playing. Not having injuries is fundamental in this line of work. Now I like to watch the different leagues. Barcelona is my team, not because Messi left means I'm going to leave my club. (All the football fanatics can argue down your lives here lol I'm already hearing how loud the conversation is haha) I also love video games. (By video games he means Fifa ONLY) and I like long drives. I dislike large crowds so I prefer house limes.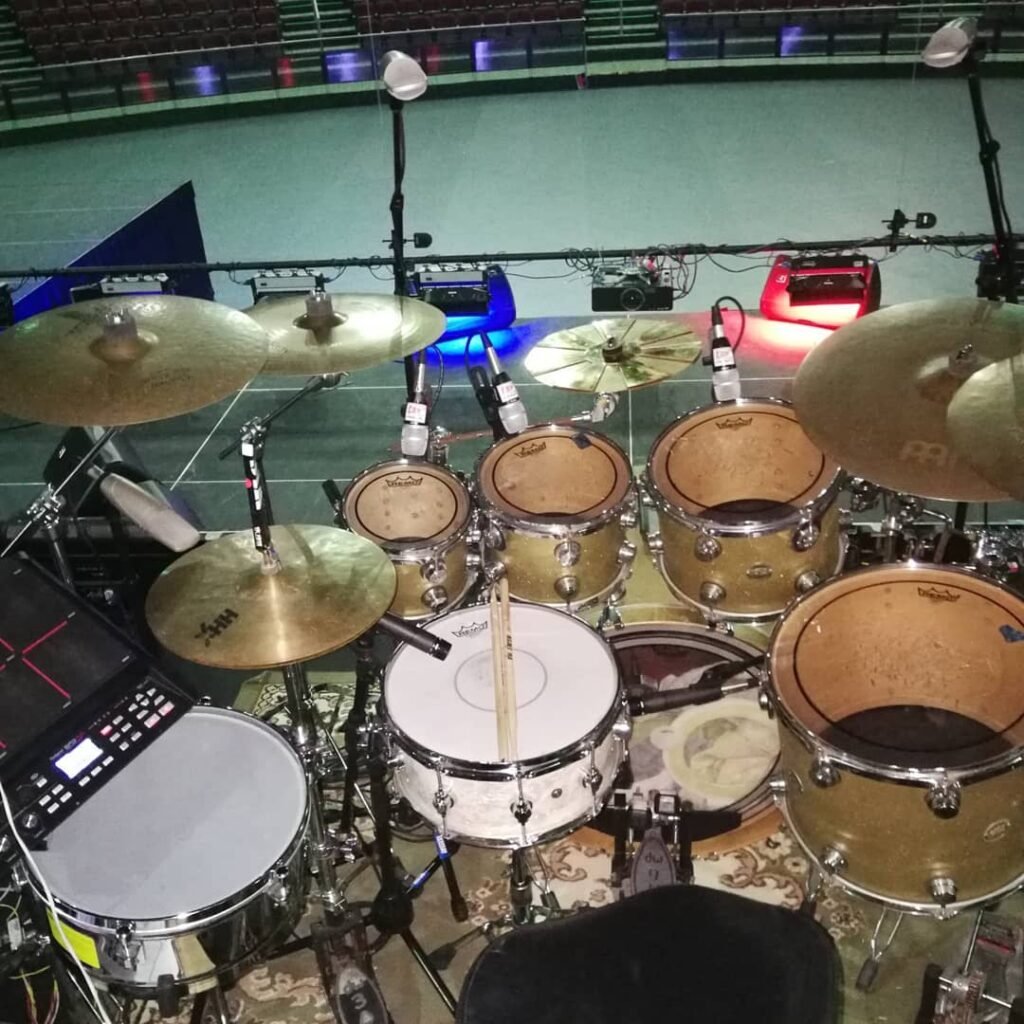 What is your favourite food?
My mother could real cook so anything she makes. My top 3 dishes are Pelau, Curry- roti buss and up shot and Italian food.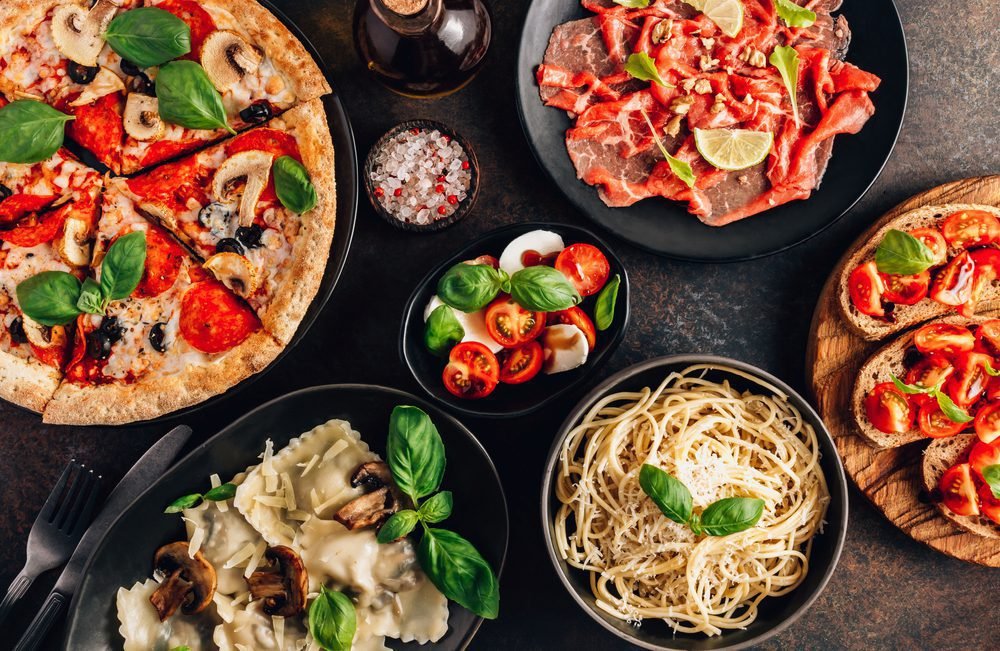 We got a lil intel for anyone who knows Orson personally, If ever you have a falling out with him and want to make it up to him then your best bet at redemption is some Passion fruit juice and moist red velvet cake…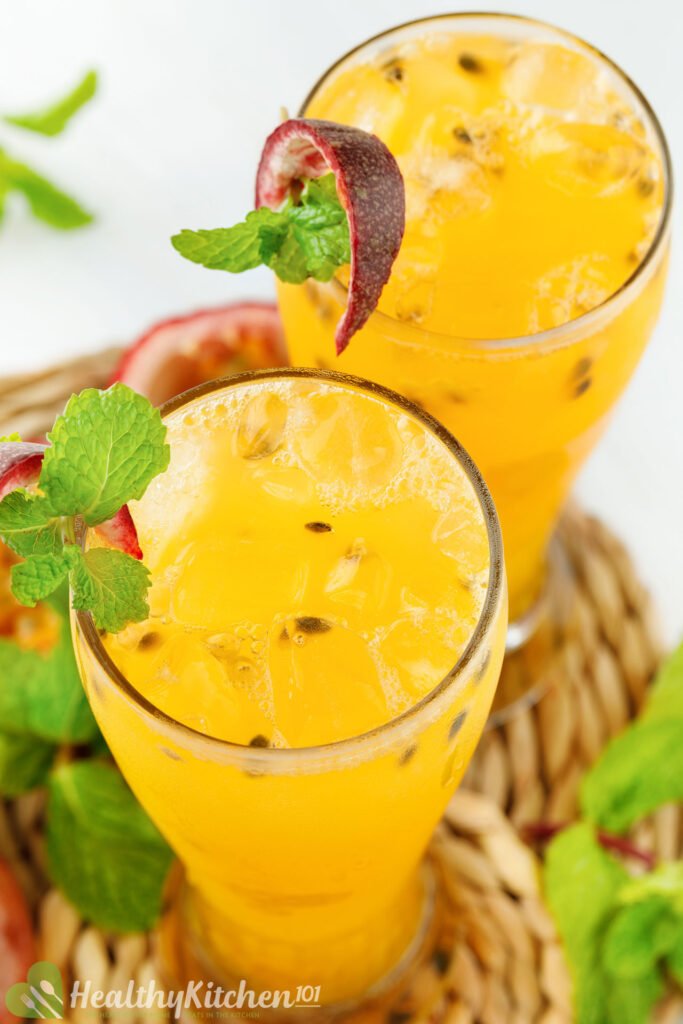 (You're welcome!!! But be sure not to overdo it ok! Don't be getting all up under this man's skin lol)
Unfortunately like all good things we must come to an end…but don't worry it's not goodbye its until next time!
Blessings ❤ 🙏🏾 Big Up🙌