History has shown that no great evolution has come without some rebellion from the status quo. The great revolutionary men and women who change the world and by extension our lives have two things in common. 1- They're above average and 2- they never had a desire to "fit in" or be normal. In fact, I believe it's that same deviation from the norm that makes them that much more intriguing and inspiring.
Our featured artiste fits the criteria of the greats. He's not normal, he's above average and his name is Sedale Kevon Emmanuel Mc Clean aka SKEM.
Born on the 8th of April 1994. Not Normal Skem hails from the west side of St. James and before he wanted to be a musician his dream was to be a professional footballer. The name Not Normal SKEM was inspired by many different things. Apart from it being the acronym of his name it's also his personal pledge to remain unique.
SKEM admitted he always wanted to be different from everybody else. In his earlier days of writing music he revealed there were only 2 sides of singers.  Those that represented Rasta city and those that represented the Muslim city. He didn't wish to a part of either one and as such took the long way out and decided to do it on his own. We think Not Normal best describe his lyrics, deliveries and even his freestyle capabilities. As I said, one of the greats.
SKEM grew up with his grandmother. (Can we take a moment to stop and appreciate our grandmothers please) his primary school days were spent at Hocket Baptiste Primary School after which he attended St. Anthony's College.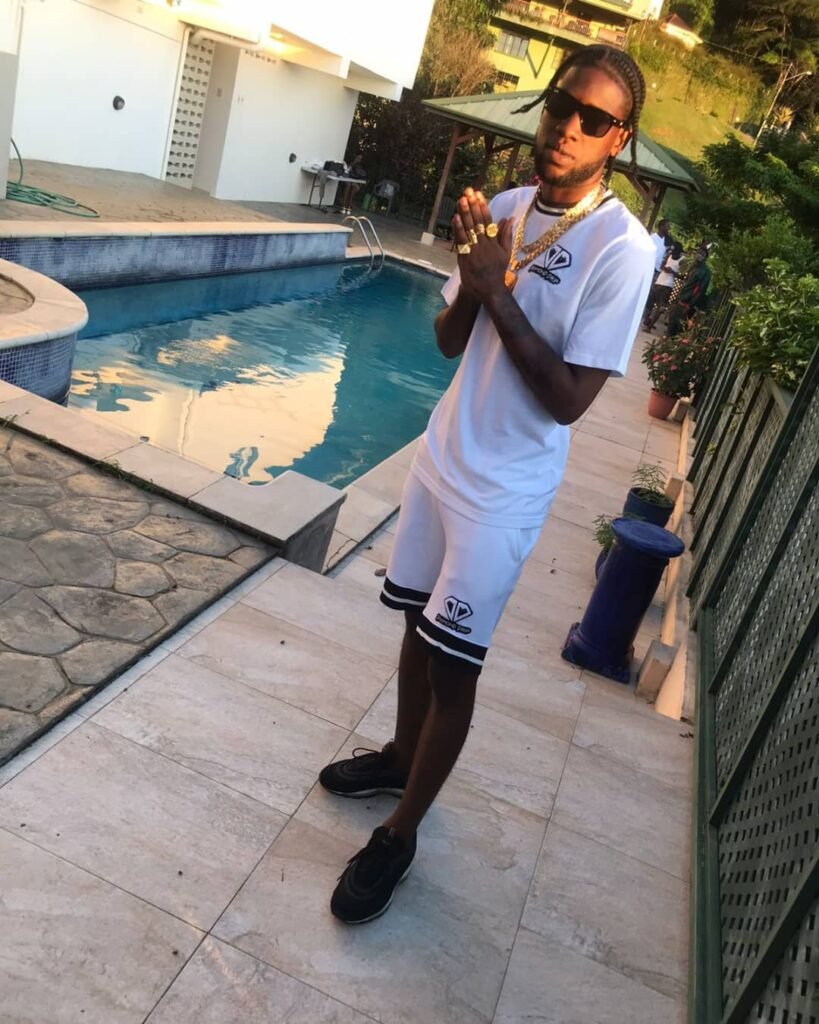 Holding on to his dream of becoming a professional footballer, SKEM did just that but it didn't come easy. His religious beliefs at the time did not permit him to do things on a Saturday but that didn't stop him. He would sneak out to play football in primary school and continued doing it even through college. How did he do it you asked? Well… He played like he was going to church and left home with nothing in his hands so as not to raise suspicion with the adults. Like every great revolutionary SKEM planned several moves in advance to eliminate possible obstacles and all we have to say to that is if by any means necessary was a person lol.
If he didn't carry the clothes with him when he left home how did he play? Well Granny I'm sorry to be the one to reveal this secret behavior after all these years eh trust me! but SKEM would hide his clothes in KFC bathroom or leave it on a secret location along the western main road. Now that's what you call dedication.
SKEM's dedication led to him fulfilling his dream of becoming a professional footballer. He played with some popular clubs such as Defence Force, Caledonia AIA, St. Anne's Rangers and North East Stars. His football dreams would be cut short due to the Covid-19 Pandemic as restrictions made it difficult to practice amongst other things. Don't worry I know what you're thinking too…"Damn you covid!!"
I know you're wondering how he went from football to music well the answer is he didn't have to go anywhere because it was always a part of him, being creative. He was so creative that he scored a flush 20/20 in his SEA exams for Creative Writing! Talk about genius! SKEM would go on to blend his creative mind with his love of music to create his own unique style.
He recalled coming home to his uncle listening to Aidoinia and he would write lyrics and try to chant to the beat. But don't be fooled his musical skills goes far beyond lyrics. SKEM played several musical instruments in church including the drums, the harmonica and the guitar.
When this guy said he's not normal he wasn't joking around! We're so intrigued by this brilliant artiste and we know you are too! In our fine Q& A style let's delve into the musical journey of this mastermind.
When did you decide to become a musician in a professional capacity?
Since I was playing football in school I has a desire to freestyle. I wanted it to be that if anybody was ever to put me on the spot and say sing something for me I would be able to do it. I practiced a lot. Started with simple rhymes like in the shower watch the hour that kind of thing. At the age of 17 I entered a competition called Socastart with my cousin Trinidad Ghost. Other musicians such as voice and bubbles were also competing but singer Neil Benjamin won that year.
It was after that competition that we got into the music. We created a group called Trinidad gang and started only posting dancehall. We had to get a name for our area in St. James and decided to name it hungry town. Hungry for us wasn't about food, we were hungry for money. In dem timing rebel was singing as well. He was from Dibe which was on the other side of us so we started a musical war. The videos used to be getting all kind of half a million views then rebel decided to join Ztekk. We started to war them lyrically too on fb with the four main people at the time being myself, Trinidad Ghost, Prince Swanny and Rebel. None of the videos can be seen unfortunately as Ghost and I had a disagreement and he deleted all the music from YouTube.
After that I started to give up on the music but people would keep messaging asking me about it. I then started a controversy with a whole acting series parts 1-6. I was telling people a story about a man cheating on his wife. From here I kept doing skits, writing and singing. hit it big with side man.
What is the most challenging part of being an artiste?
Perseverance and believing in yourself past every obstacle. When you're trying and trying and trying it makes you feel to quit but you can't feel to give up. I tell myself you never know how close you are to getting through. I had a tough childhood but a strong mental. I Never grew up with a father and I had real motivate and talk to myself.  I believe when if you want something God will give you challenges to see how much you really want it but I have a competitive winning spirit and like to surround myself with positivity and positive thoughts.
What has been the most rewarding part of being an artiste?
There's money, fame and seeing where you have an impact on peoples' lives. Also when people recognize me, comment on my music and comprehend my lyrics.
Who/what is your biggest inspiration? Why?
I have different aspects of inspiration. My uncle made me start to sing. He used to come home and see me chanting.  Bunji Garlin inspired me to freestyle. My woman who was there for me providing for me all those things a wife would do after I crashed financially. At the time I had no money, no house and showed no emotion but I want to make it so I can repay her for what she has done for me. I want my daughters to know their father has them with anything they need and lastly myself.  I have a point to prove. I was in a club with Klion, one of the humblest person's and he came up to me and told me I inspired him to sing, that inspired me (rest easy d real Malandro) I never heard somebody tell me I'm shit they will quicker say you real underrated. I want to reach to the top so when you hear Trinibad you think SKEM.
What advice do you have for someone who is interested in becoming a musician?
Perseverance is key. Don't let anybody tell you no. Follow your heart and your mind do what's a best for you.
What has been your most memorable moment as an artist to date?
I have more than one moment. The first one I had a booking in Zenn night club and was practicing the song for my performance. My daughter who was a year and half at the time started singing the song word for word. I was extremely proud about that. The second moment is a summary. I had lot of performances and always did them on instrumentals. During these performances I would comment on people from the audience and turn it into a freestyle. The crowd would make real noise for that.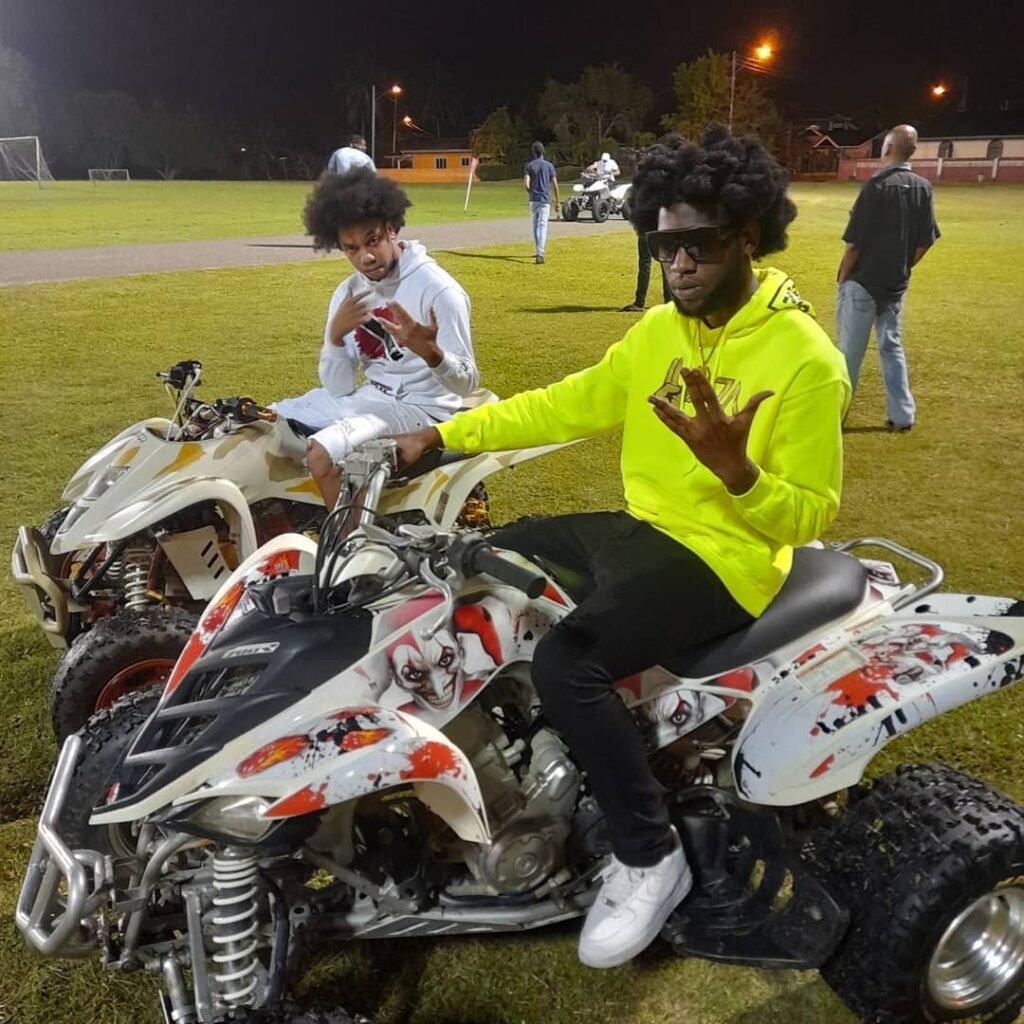 What is your favorite dancehall song from yourself?
I don't have a favourite song as the recipe is the same but if I had to pick a favourite right now (14/9/21) it would be Panorama.
Who do you dream of working with? Why?
I listen to a lot of English trap music. I want to work with an artiste by the name of DAVE as my aim is to make it international like him.
What is your musical style?
I combined styles from artistes in both dancehall and rap genres. When it comes to waring other artistes lyrically that was inspired by dancehall clashes such as sting in Jamaica where the artistes would go on stage and diss each other. That's what Rebel and I used to do and we patterned our style after that. I dissed a lot people in the music industry, namely S Carter, Preedy and Salty, that made my journey harder as they are influential in the music and entertainment industry and didn't take lightly to my music however I was using a strategic plan patterned from 50 cents. In the beginning of his career 50cent would diss big artistes like Dr. Dre, Nas etc. and that gave him a lot of recognition, I wanted to do the same.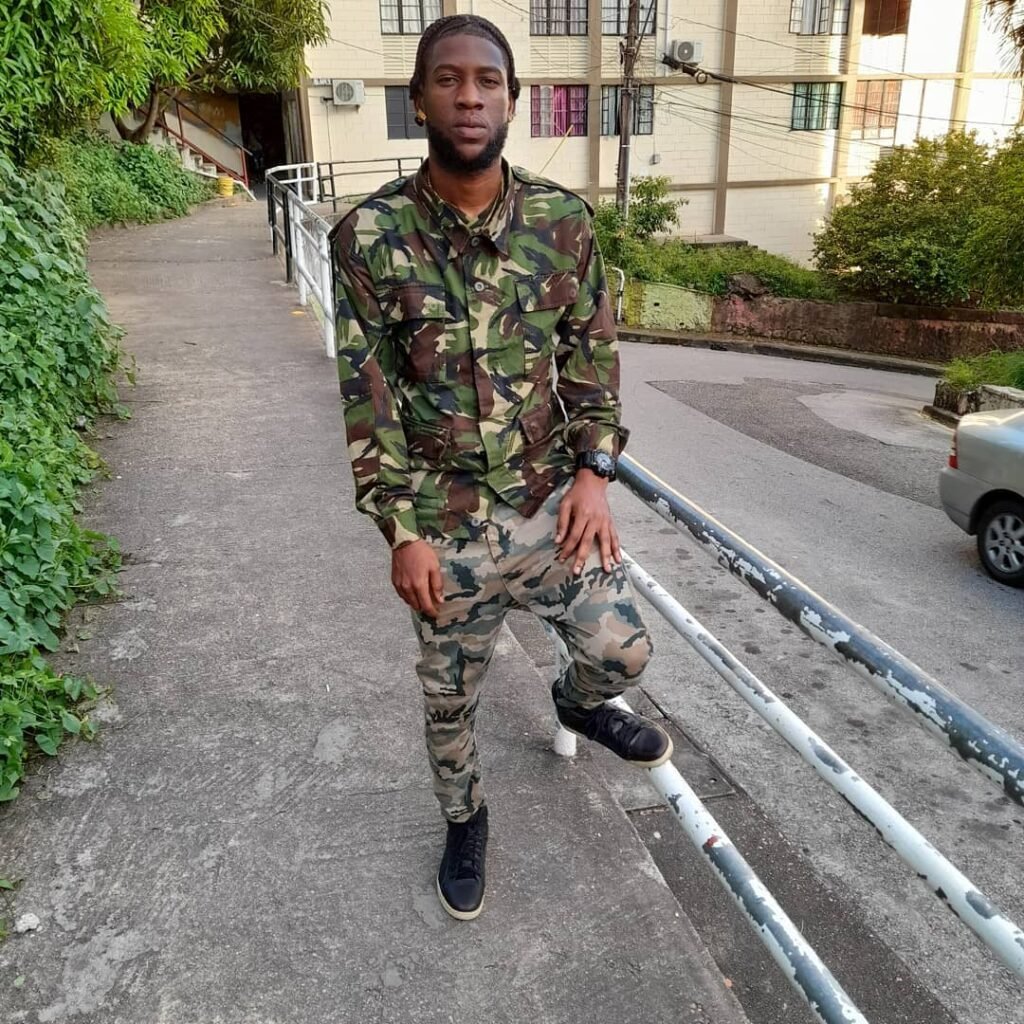 Who is your favourite dancehall artiste?
Myself.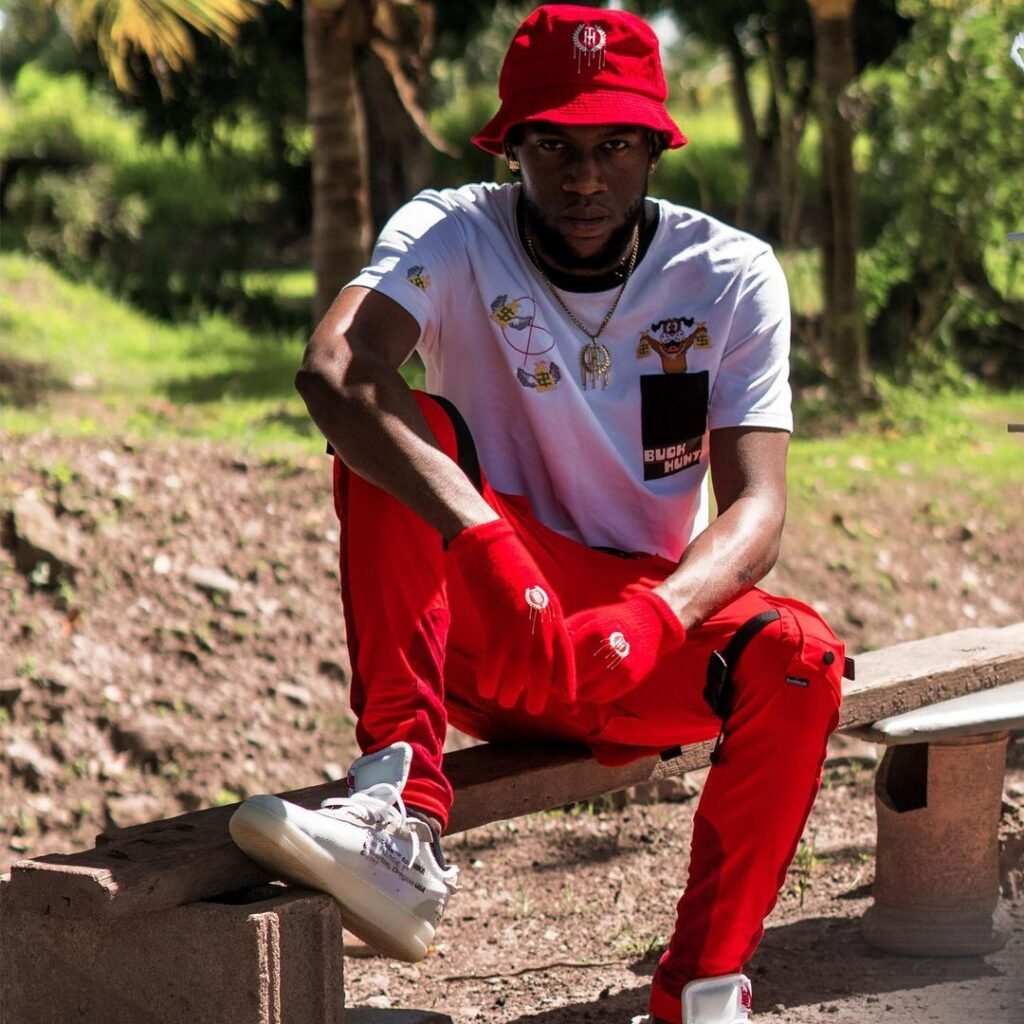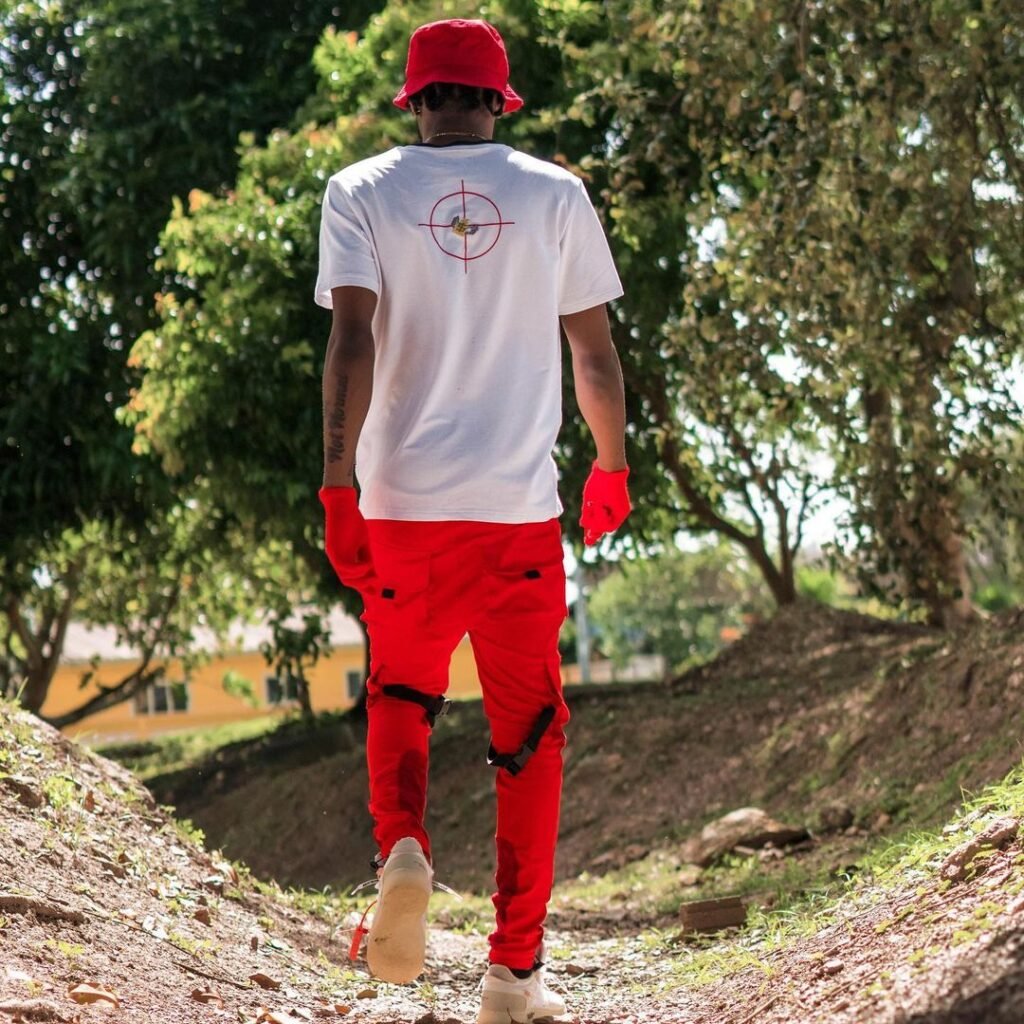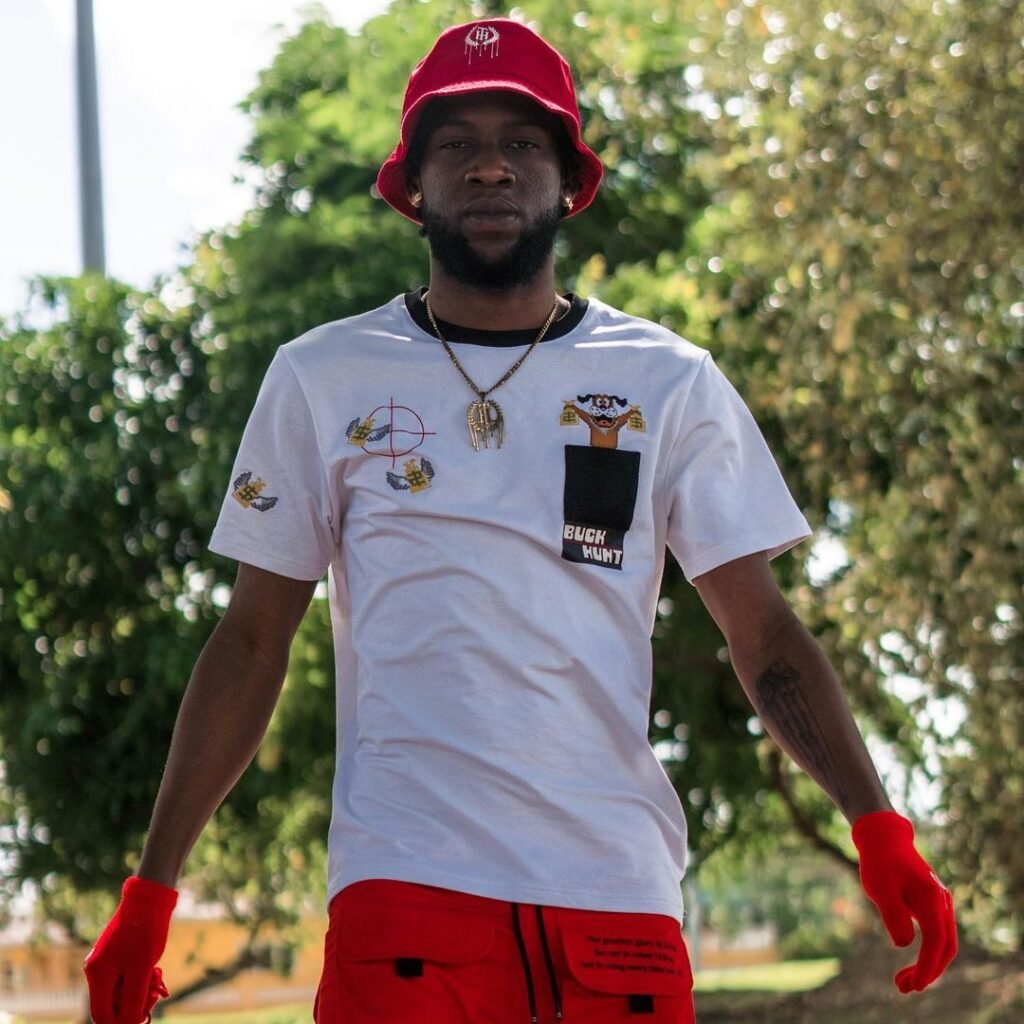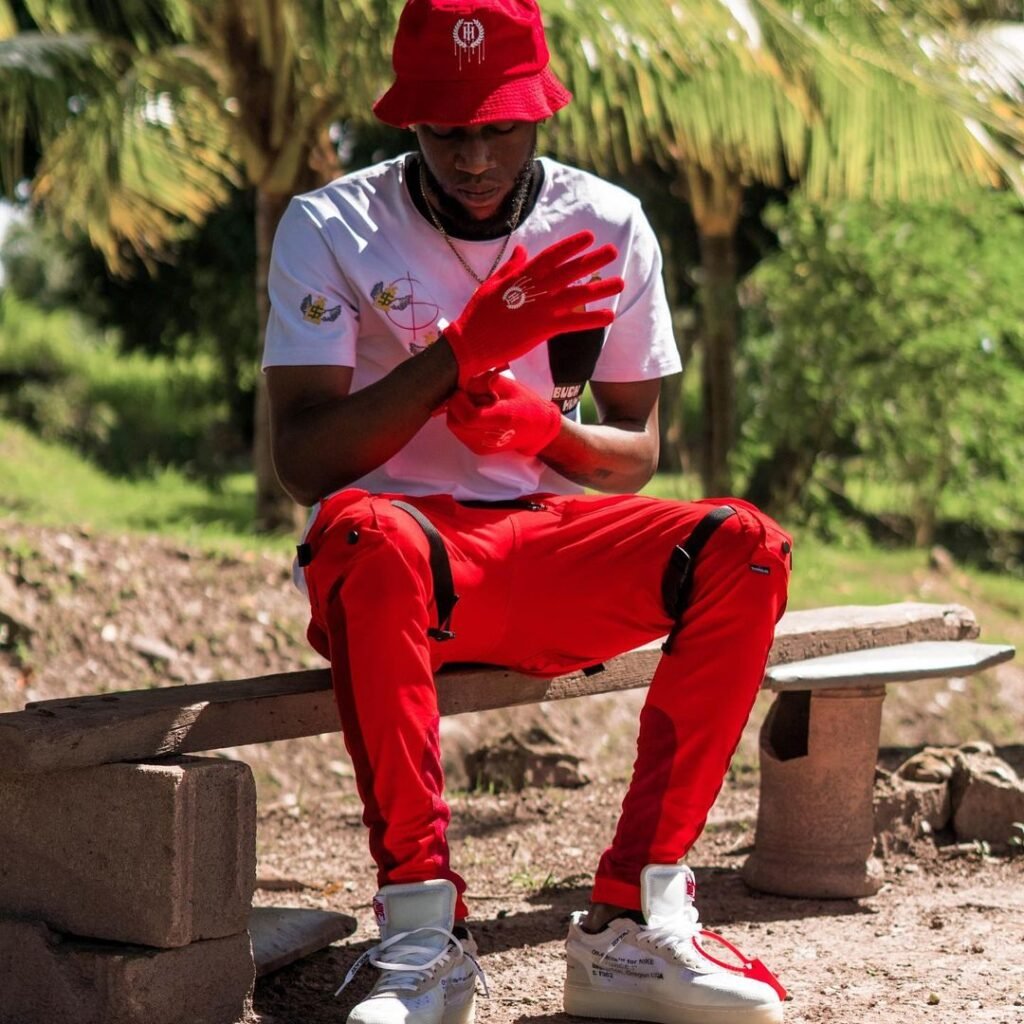 What is your creative process to come up with a song?
First thing you have to get is a melody then you write lyrics for the melody. I can sing something to you, if I can't catch you with the lyrics then I might catch you with the melody. Before you know it you might start to hymn the melody but either way, you've made a lasting impression with the listener. One or the other is great but when the two is combined you're unstoppable. I also continuously improve my vocabulary. I watch movies with subtitles and if I see a word I don't know I will look for the meaning and make sure I understand the word.
What will success look like to you?
I don't think success has a description it's more subjective. I might get a small blessing and that is a big thing for someone else.  Success is preparation meets opportunity. Whether you fail or not, you got the opportunity so you still succeeded in a sense. To me success is just being blessed.
How many songs have you recorded to date?
About 2000 songs. For this year alone I may have written over 500 songs. There were times I was writing 3 songs and doing sometimes up to 5 dubplates per day.
What are your hobbies?
I love playing football on PlayStation and reading. My latest book is Sherlock Holmes, after this one I'm going to read a motivational book.
What is your favourite food?
Anything with minced meat. Sheppard's pie and minced meat, spaghetti and minces meat you name it! Once there's minced meat.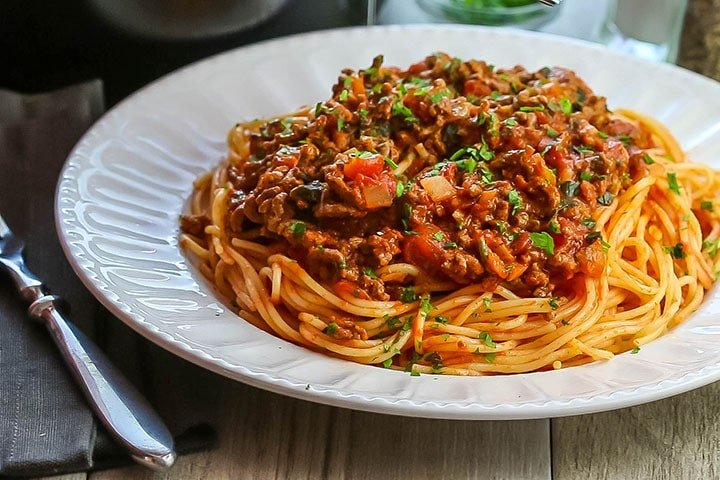 Like all great things this article too must come to an end but fear not….it's only the beginning! We look forward to more greatness and abnormality!
Blessings ❤ 🙏🏾 Big Up 🙌