Emmanuel Alexis also known as Hd57 the ninjah is a dancehall/ hip-hop artiste and animator. He hails from Belmont Gonzales and has been in the music industry for quite some time. He has worked with the likes of the wutang clan, hopsin and perfect giddimani to name a few. Notwithstanding this he has shared the same stage as Desiigner, Popcaan, and Elephant man at great fete. But that's not all! He was awarded best breakthrough artist of 2017 by the TTUMA.
Emmanuel m. Alexis was born on 22nd of October 1997 (LIBRA)
He is the last of 9 siblings but luckily for him, the generations before has made music part of their family history. He was home schooled and even vocal trained by his eldest sister Aliyah Alexis who's a verified vocal coach.  He developed a love for the art of drawing, writing music and singing at a very early age, skills which now allow him to work on fulfilling his childhood dream of being a multi-genre songwriter/artist and professional animator.  In addition to this, he has studied the drums, trap set and can engineer music. Talk about multifaceted!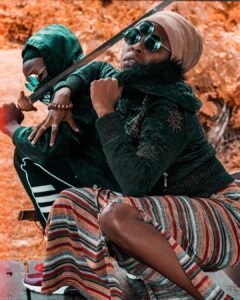 We've learned so much about this artist and want to share that with you in this Q&A segment. We know you're definitely going to enjoy this but more than that, we don't want you to just enjoy, we  want you to be inspired!
What inspired your stage name? 
Well what inspired my stage name hd57 the ninjah is actually from watching a lot of old school karate flicks and that anime show Naruto. I am a self -taught martial artist, but more deeply I am indeed a Rastafarian so that's why I add the H at the end of ninja. What it means to be a ninja is to endure, which I believe I do a lot. The hd57 part is more comical though, as it's just like calling myself a high definition man.
When did you decide to become a musician in a professional capacity?
I believe it was my first stage performance; it was quite a while back so I can't remember much about the date, but I do remember it was alongside Terry Ganzie, my elder sis Jalifa and elder brother Abba Shanty. This is what led me to taking my craft seriously by experiencing that energy when each individual took the stage including myself
What has been/is the most challenging part of being an artist?
I'll say it's being able to endure all the hardship, hate & struggles and still have the confidence to move on and keep working as an artist keeping a positive mindset. My challenge is remaining optimistic, as they are many things that would break that down, friends, enemies, including yourself but you gotta always remember the sun can shine brighter tomorrow than today.
What has been the most rewarding part of being an artist?
The most rewarding to me was gaining a platinum plaque from being on a joint project with the official wutang clan, called the wutang invasion, hosted by Ghostface Killah & Dj symphony and winning the TTUMA 2017, but aside from objects, the most rewarding thing to me ever is knowing that people I don't know personally accepts my music to listen to it. That was very rewarding to me, and still is every time I gain a new listener.
Who/what is your biggest inspiration? Why?
My biggest inspiration is life. Each day it inspires me differently which in turn inspires my writing and music. Apart from that it's all in the optimism and support from my family and crew.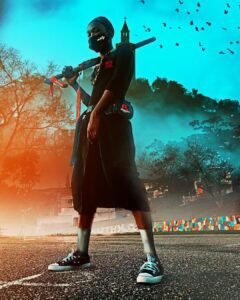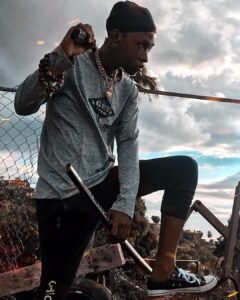 What is your Creative Process to come up with a song?
To be honest it's the vibe of the moment for me, how I feel when I hear certain beats. Once I conclude what feelings and emotions I want to express in a song, I can create a song in minutes to an hour. Depending on the weight of the song, project and my schedule I may extend writing to a day. But I have written and recorded music in minutes to be honest.
What advice do you have for someone interested in becoming a musician?
Be prepared, you never know what negativity may approach you, but ALWAYS find a way to turn that into a positive.  Don't compete with anyone but yourself, and unless the criticism isn't literal hating and bashing, take it as something you can learn from.
What has been your most memorable moment as an artist to date?
I've performed in NAPA with over 200 people which was cool but I would say performing on stage at great fete in 2016 with Desiigner, Popcaan, and elephant man was the most memorable. It was amazing to engage with over thousands of music listeners & fans in Tobago.
What will success look like to you?
To be honest to me being successful is a state of balance. When I can see my music and art reach to the place where I no longer have to worry about if it would be impactful, that would be a pretty good sign but success to me is continuous growth, because I don't see myself with a limit that says I'm successful.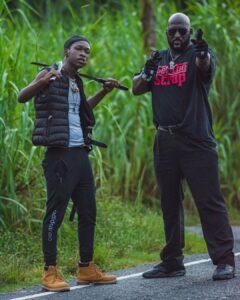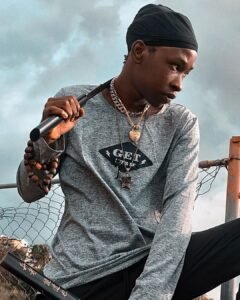 What is your favourite song from yourself? Why?
I'd have to say "dead inside" because it allowed me to express myself not only musically but personally as well. As the title says sometimes I do feel that way. I'm a big walking dead fan so a goal to me was always to create something in a zombie apocalyptic world.  We knew you would be super excited to know about this song so we went ahead and included the link to it, right here, just for you!  https://youtu.be/-wiphh3_t3M yes love! we have your back!
 Who do you dream of working with? Why?
It's a dream to work with Method man, Eminem, Damian Marley, Popcaan, I'll stop there, because this list can go long…(I'm sure we can relate to this! lol)
Who is your favourite dancehall artist? Why
Popcaan, why is because he doesn't limit himself to only dancehall, he has done tracks with the likes of gorillaZ and more mixing his sound with other genres and audiences.
What are your hobbies?
I love playing video games, watching anime, making comics or just chilling with friends.
What is your favourite food?
Ramen & potato chips, if that's considered as food haha. (We have to confirm if this is separate or together lol but whatever makes you full we consider it food over here!)
So we know all good things must come to an end right….Wrong! for more on the very talented Emmanuel, follow his social media accounts!
Blessings! Big Up!