In Trinidad and Tobago as at the 4th of April 2022 all the places that were considered safe zones (Patrons must be vaccinated to enter premises) are back to normal status i.e. free for all and now once again people are free to frequent wherever they please, vaccinated or not.
This is exciting news right! We'll never ever get back to a pre-covid normal, but at least these are the signs that we're going to try our best to adjust! With that being said, since "outside open back up" as trinis say a lot of people are looking forward to our national treasure and pleasure…liming!
So if you're planning the next big event and there's a friend, family or spouse who seemed to dwindle away from the liming scenes and you want to find the perfect way to ask them what's up, then we got you covered!
In am Instagram post shared on the 4/4/2022 by Ms. Delicia Patterson CEO of DIMEDIA showed off some merch that can get anyone off their feet.  Delicia is the manager/agent for some of Trinidad anf Tobago' s renowned artistes such as the voice of the ghetto youths, the one and only Jahllano, Kalika B, Rheon Elbourne, It's your girl Bubbles,  and Jah Z Blaze.
Yall already know when you think Dimedia and Jahllano you also think of the top of the hills. Big respect to Hill Top Entertainment. Delicia also has an education based platform called Music Business Principles where she teaches persons about the very name. We know she's awesome right!! But back to the merch.
Check out the images here…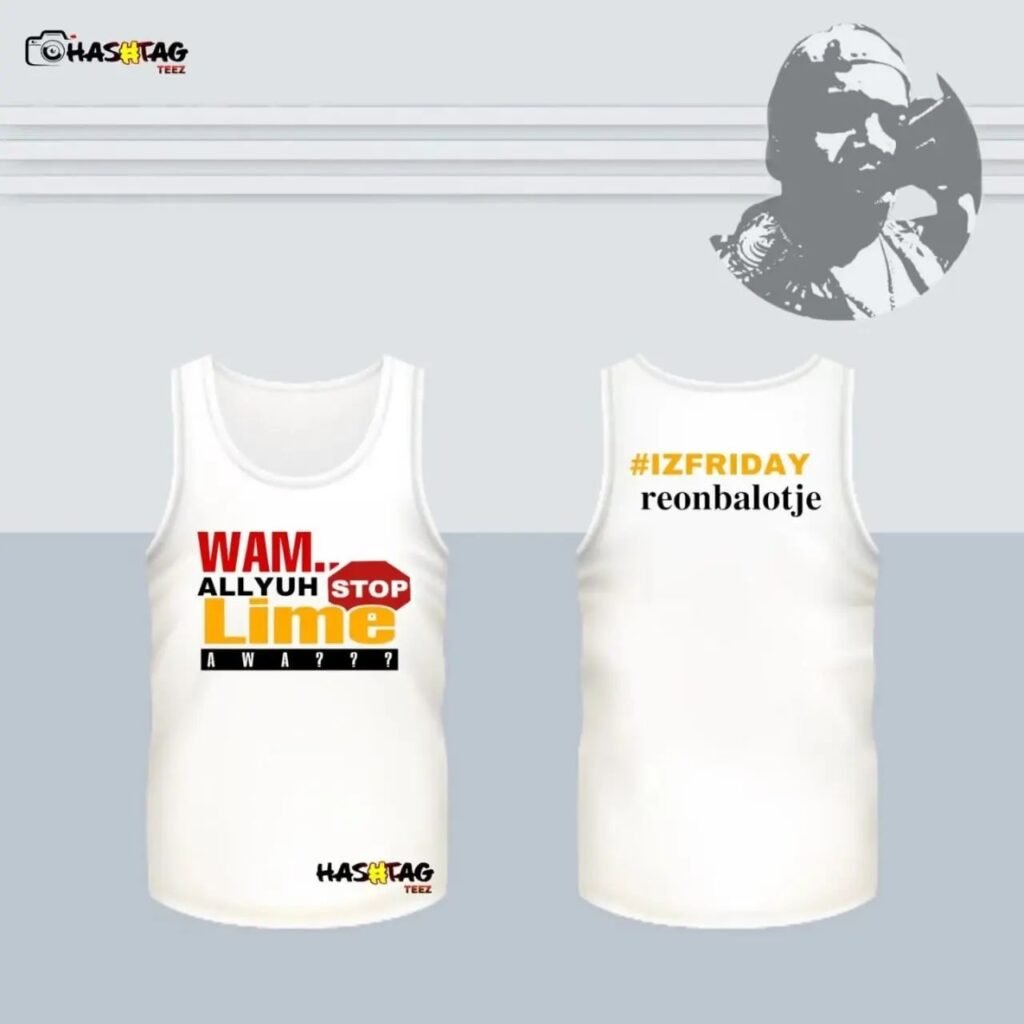 I know you're thinking ok Dana but how about the price and how to place your order? Don't worry! I got you!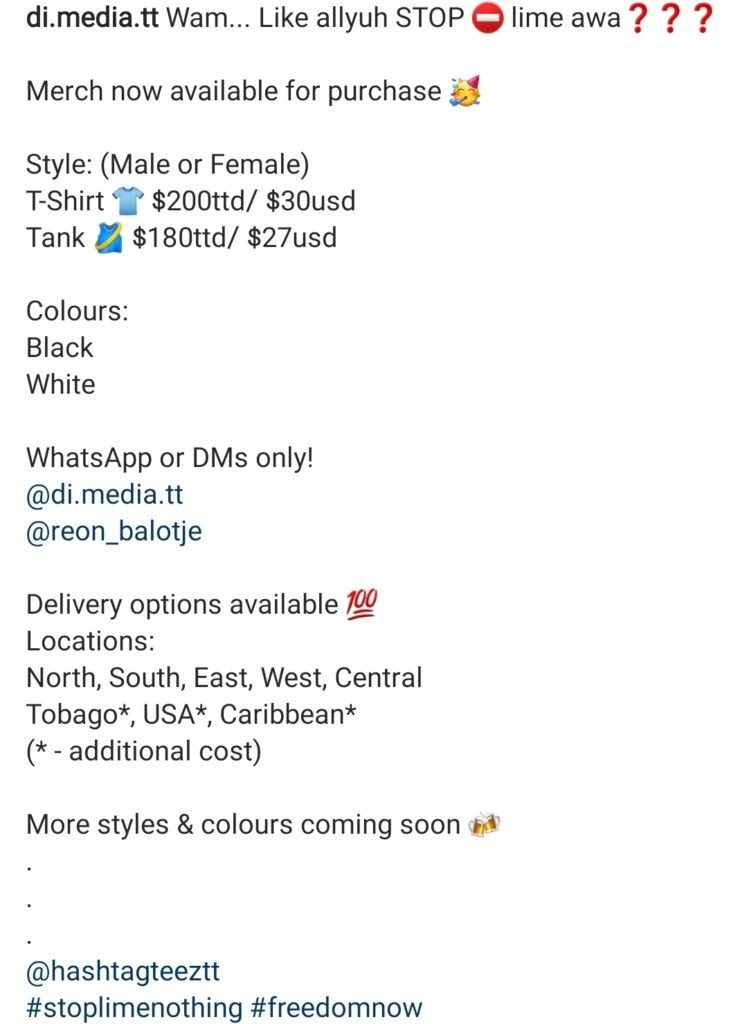 To learn more about Delica, check out her Behind the Music Feature here –  https://dissectingdancehall.com/delicia-patterson-di-media-tt/
Blessings! Big Up!