Caribbean Salute as we recap a major event for dancehall music and the Caribbean. Shenseea continues to deliver this time by putting her country of Jamaica on the map in front of millions if not billions of fans in the music industry.
On August 29th we saw the Jamaican star's participation in Billionaire and music Mogul Kanye West's release of his 10th studio album entitled DONDA after his late mother Dr. Donda C. West.
The album was created by GOOD Music and Def Jam Recordings and comprises of 27 songs. The line up of artiste on this album is beyond impressive and for Caribbean Beauty Shenseea to be alongside the greats only speaks to the work and dedication put in over the years.
Coming in at number 21 and 25 Shenseea collabed with artistes such as  Roddy Ricch and Rooga. Other artistes featured include Jay-Z, Travis Scott, Lil Baby, Lil Durk and the late Pop Smoke.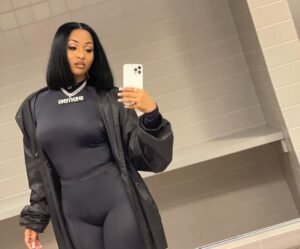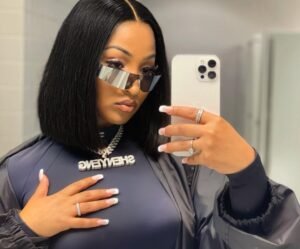 All we ahve to say is Big Up to Shenseea and the motherland of dancehall Jamaica for this amazing accomplishment! We look forward to more greatness.
Check out the lists of songs below.
DONDA TRACKLIST
1-Donda Chant (Ft. Syleena Johnson)
2- Jail (Ft. JAY-Z) 
3-God Breathed (Ft. Vory) 
4-Off The Grid (Ft. Fivio Foreign & Playboi Carti) 
5-Hurricane by Kanye West & The Weeknd (Ft. Lil Baby) 
6-Praise God (Ft. Baby Keem & Travis Scott)
 8- Ok Ok (Ft. Lil Yachty & Rooga)
9-Junya (Ft. Playboi Carti)
16- Keep My Spirit Alive (Ft. Conway the Machine & Westside Gunn)
17-Jesus Lord (Ft. Jay Electronica)
 19-Tell The Vision (Ft. Pop Smoke)
20-Lord I Need You
21- Pure Souls (Ft. Roddy Ricch & Shenseea)
22-Come to Life
23- No Child Left Behind (Ft. Vory)
24- Jail pt 2 (Ft. DaBaby & Marilyn Manson)
 25- Ok Ok pt 2 (Ft. Rooga & Shenseea)
26- Junya pt 2 (Ft. Playboi Carti & Ty Dolla $ign)
27-Jesus Lord pt 2 (Ft. Jay Electronica & The LOX)
Blessings! Big Up!