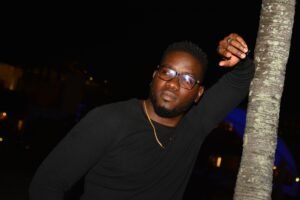 If you're a creative person, then you must be this way sometimes, as there's only one person we know that's Always Kreative and that man is Mr. Adrian Kareem Emily. Adrian currently holds the portfolio of an artiste/producer. Born on 30th November 1991 (Sagittarius) Adrian hails from Valencia but has resided throughout the whole of Trinidad from Laventille, Arima, Mt. Lambert and even Chaguanas, to name a few places.
As a child, Adrian had thoughts of becoming a police officer like his mom however it was in secondary school where he discovered his passion for music and love for mixing. He recalled how he and his childhood best friend formed a DJ group and would perform at house parties. After finishing school his mom enrolled him into a music production course believing it was a DJ course and he never looked back. (Let's just take a moment here to show some gratitude for mom, who clearly supported her son's passion! Thanks Mom!!)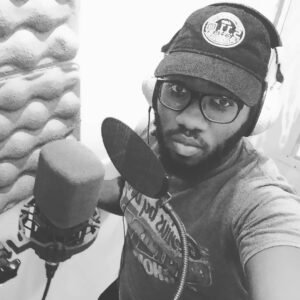 Now if you're anything like me, I know you're wondering about the name Always Kreative and how it came about right? Yeah I was just like that lol. Well remember our guy was a DJ since in school days, and guess what! His nickname was DJ AK, once he came through was only shots dance mash up lol. But wait, there's more. In his words " I've always liked being creative, be it in the kitchen cooking and baking, making post cards for loved ones or with music, so I changed the meaning of the AK to Always Kreative. Plus it's a part of my initials lol" I know we're all like the count from Sesame Street right now! The suspense is killing us! Let's get into this Q& A with Mr. Kreative himself.
When did you decide to do your particular line of work in a professional capacity?
I've been honing and perfecting my craft since the year 2010 but that deciding moment for me to share my music with the world was when my son was born.
What has been/is the most challenging part of your job?
The most challenging aspect of producing would be setting deadlines for projects and sticking to them.
What has been the most rewarding part of your job?
The most rewarding part was getting the recognition from established artiste and DJs that I do indeed have talent.
Who/what is your biggest inspiration? Why?
My biggest inspiration would have to be my mom and my children. My mom has always been my number one supporting and the person that introduced me to music production. However I want to show my son that he should always pursue your dreams.
What is the best advice do you have for someone interested in doing your line of work?
Don't strive for perfection so much that it halts your progression.
What has been your most memorable moment of being in the industry to date?
Most memorable artiste moment would have to be winning the Republic Bank Ruction Competition's Road March title. As a producer would have to be getting the opportunity to work with Toppy Boss.
What is your favorite dancehall song?
At the time of this article,  Adrian stated he was killing the repeat button on Dexta Dapps Call Me If (Tune from tuneland! We have to check back to get an update on this lol)
Who is your favourite dancehall artist?
Really hard to narrow down on one artiste but I'd have to say Teejay. His vocal range, expression and lyrics are always on point.
What is your creative process?
A lot of songs have been created in traffic heading home. My phone is filled of voice note of me humming melodies and babbling random lyrics, once I get home then I sit at my desk and put it all together.
What will success look like to you?
I want to be able to support and sustain my family by doing something I love, that's success to me.
What are your hobbies?
My hobbies include chilling with my family and lounging in bed lol
What is your favourite food?
I love chicken alfredo, I believe it's the best food ever invented. (now we understand why your cupboard is filled with macaroni lol If you're unsure which one of his songs this line is from, you need to organize yourself and get familiar with all that good stuff)
BLESSINGS! BIG UP!