Revive birthday celebration!!! All Covid Protocols Enforced Food on sale DOORS OPEN @ 7PM Address to be announced.
Management:

Pace Setters Promotions
Date:

15th May 2021 /8PM TILL
Management

Pace Setters Promotions
No refund unless show is cancelled.
#revive #birthday #secretlocation #party #dj #vibes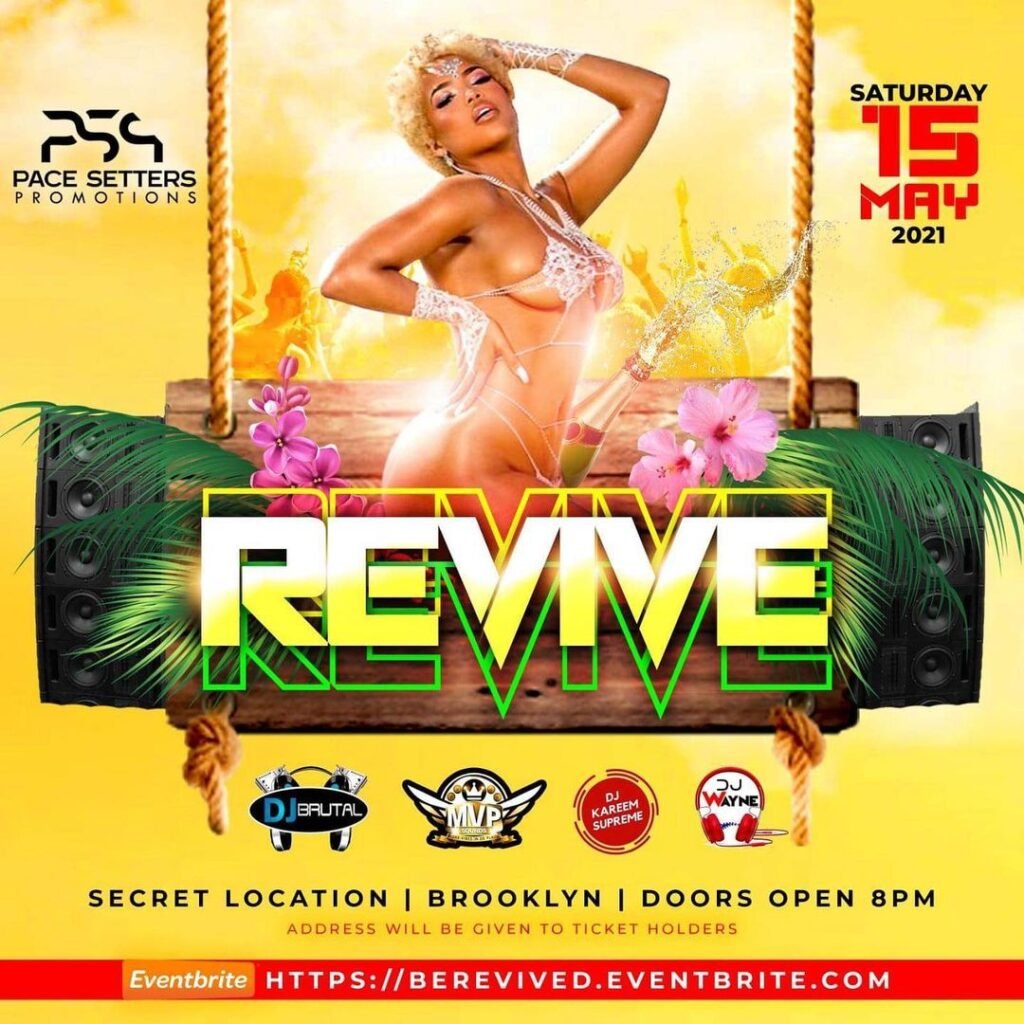 Want to receive inspiring stories and updates from us? Join our newsletter!
Fill in your name and email below