Lush Weekend presents Lush White Diamond at Club Amazura New York. Live performance by The Great Masicka! YOU DON'T WANT TO MISS THIS ONE!!!
Date:

August 15th 2021 | 8pm-12am
Location:

91-12-144 Place, Queens 11435
#dissecting #dancehall #events #lushweekend #lushwhitediamond #masicka #Queens #Newyork #party #events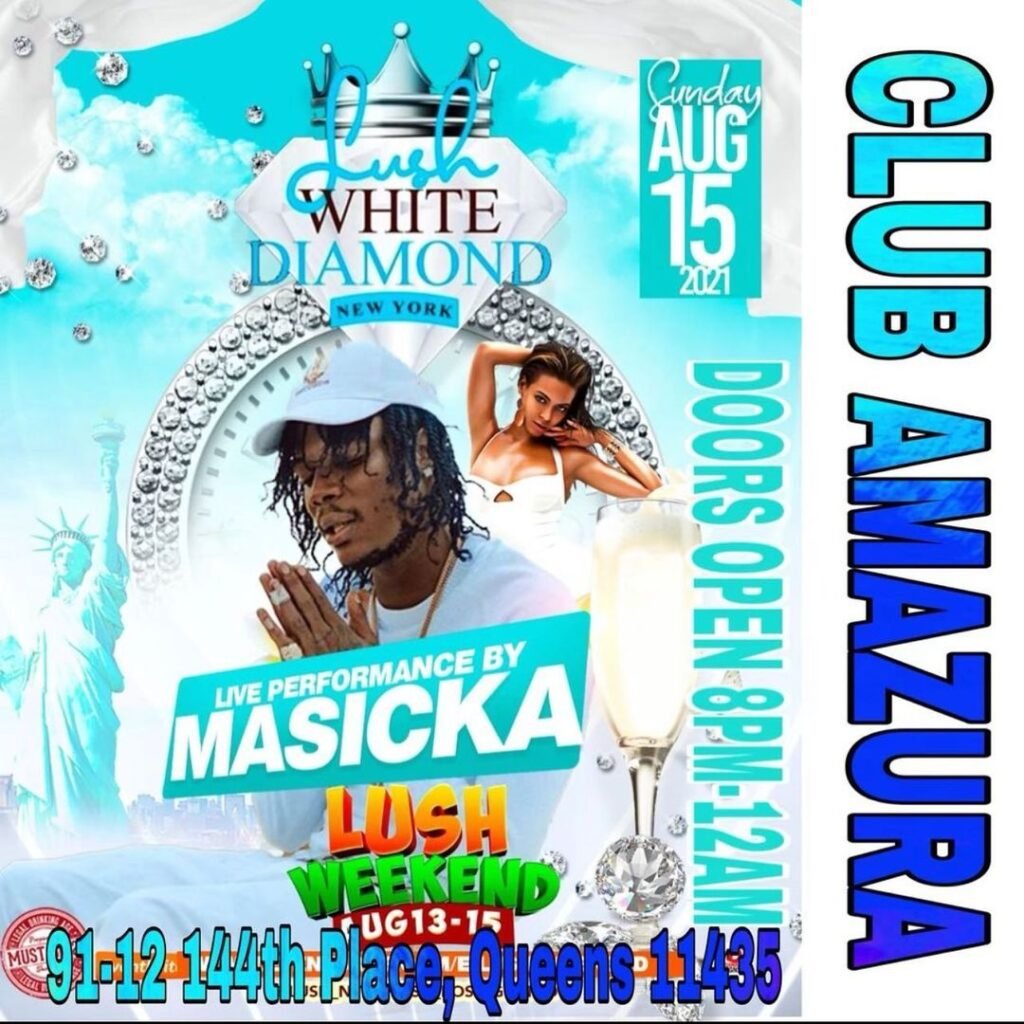 Want to receive inspiring stories and updates from us? Join our newsletter!
Fill in your name and email below