I know we all love a good song but let's face it, what is the thing you fall in love with first when you hear a song that is reeeaaal vybz? The beats of course! It's a well thought out plan really, first we get addicted to the beats, the way our bodies flow to it, then we learn the lyrics word for word, then we place that song in our hearts and our happy place and we go there as often as needed. Because we know a song is only as good as the beats we HAVE to show our love and appreciation for those who make it possible. Those silent heroes who bring their energy and creativity to life with their rhythms and flows, the ones who set the foundation to every awesome song we love!
One such hero is Kerdice Devenish. Born on the 12th of April 1994 (ARIES) Kerdice holds the titles of producer, songwriter and rapper and hails from one of our beloved areas…ladies and gentlemen a round of applause for Belmont!!!! Furthermore! His management is the renowned El Faltino, and yes my darling, you guessed it correctly! He works at El Faltinio Studios, home of some of Trinibad's Greatest!  Somebody say "BIL" I know, I know, the excitement is all the way up! For sure you all will be super inspired by this greatness, I know we are!  So come on guys let's get into this!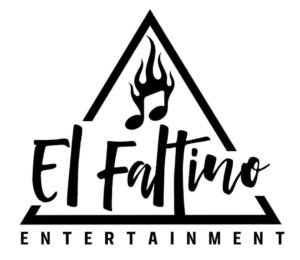 What do you want to be when you grow up? Does this question sound familiar? Of course it does! We've all been asked this at some point in time in our life. As children we have so many big aspirations, we know the usual suspects (no I'm not talking about rastaman lol! If you get this reference you're awesome haha) but I mean like career wise, the doctors, lawyers, policeman, firefighter, actor etc. well for Kerdice, if you asked him that question as a child, the response would've been as honest as they come, and that is that he never put much thought into this, in that he didn't know at the time exactly where he would find his niche, but one thing was for certain, it had to be something music related, probably along the lines of producing and looky here at this great man, living and walking in his passion and purpose!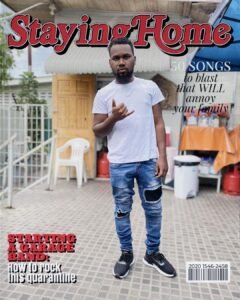 Inquired when he decided to do this particular line of work in a professional capacity, the response was absolutely mind blowing because there was no one time, or moment when he decided, yeah, I'm ready to work in a professional capacity, he just kept working from day 1 and eventually his work started getting out there. Since then, he has worked with several outstanding persons from our music industry, including but not limited to the likes of H2O flow, Kes, Klion and Rebel. I know he's pretty awesome right! But we're not done yet, in our fine Q&A style, let's get into the mind of this multitalented musical genius.
What has been/is the most challenging part of your job?
There's no part that's really challenging everything is fun (this is what we should aspire to in life you guys! you know that do something you love so you never have to work a day in your life kind of job)
What has been the most rewarding part of your job?
Recording and working with various people in the studio
Who/what is your biggest inspiration? Why?
My biggest inspiration is 50 cent because of he's a hustler, businessman and musician (all we have to say to that is g-g-g-g-g-g-uniitttt)
What is the best advice do you have for someone interested in doing your line of work?
This kind of job is a very challenging, yes there's a lot of fame and stuff that comes with it but it's also a lot of work.
What has been your most memorable moment of being in the industry to date?
I was playing with a band by the name of Leujoe & the Gifted, during this time we did a tour to Japan performing Trinidad culture of music. (Big big respect to you guys! Waving that Trinidad flag across the world! Big up!)
What is your favorite dancehall song?
With Ease (So Kerdice actually produced this song for the late great King Malandro, and it's definitely in our top 5 sexiest songs of all time! Big up yourself for this heat Ked…Best believe… we love it!)
If you don't know this song, seriously where have you been????  anyways! welcome to greatness and seeexxyy check it out here:  https://youtu.be/vyxUXZzBlRE
Who is your favourite dancehall artiste/s
Klion and Rebel (Rest in Paradise to these two musical geniuses, gone but never ever to be forgotten)
What is your creative process?
Don't really have one, just vybzing, then build a beat, it's like a new experience every time. (We went a bit further and asked if he had a particular way/style to building a beat but for Ked it's all about whatever vibes he has at the time)
What will success look like to you?
We're yet to find out the answer to this and although we have to come back to this question, we just know that something so awesome that the words need to match up to the vision! We're here for it all! Patiently waiting (Yall get that 50 cent reference from question 3 right? Ik you did lol)
What are your hobbies?
Liming, football, smoking and gaming
What is your favourite food?
Don't have a favourite anything that taste good  (We know exactly what you mean yes, we could eat with you anytime! lol)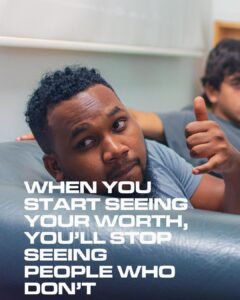 I know this is like all the good things in life, we just can't get enough! but unfortunately for you all we've come to end of this article and I completely understand the excitement! For more on Kerdice check out his insta "Yo yo Kerdice"
Blessings! Big Up!