The 20th of May should be considered an international holiday in honour of the Queen herself Shenseea and of course it would be called YENG DAY!
We can't deny the impact that our beloved Shenseea has had since she started her musical journey and just like fine wine she keeps getting better with time.
She kept bringing the heat with her many top songs, namely good comfort, rebel, bad gyal alone, the sidechick song, lighter ft Taurus Riley and of course Sheng Yeng Anthem which is what this whole post is about.
Sheng Yeng Anthem was released on youtube three years ago, 20th of May 2018 and to date has surpassed 10 million, 500 thousand  views with over 81 thousand likes!!!  *moment of silence…..standing ovation…round of applause* At this point we don't expect anything less than greatness from our girl Shen.
The inspiration for Sheng Yeng Anthem came about because she felt as though she needed an anthem for her fans, something to make them feel confident and empowered. She was so grateful for them and their support and felt as though she could do something meaningful to show her gratitude . She recalled in an Instagram post that she was sitting in her hotel room in Tobago when she came up with the song and promoted it to the fullest because she believed in it so much. Fast Forward to now and man, woman and child, know d shengyeng anthem lol
Check out the instagram post here
It's apparent that Shen had the same idea as us with the international day because her choice of swimwear was on point! Bearing all the flags! and to be very honest, I spent a great deal of time looking for my flag haha "Trinidad and Tobbagggooooo" But because we know the vid can't do justice to show the beauty of this swimwear, we got you guys some stills to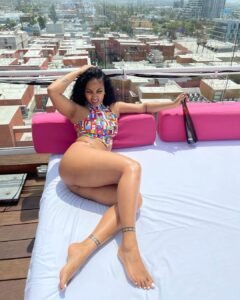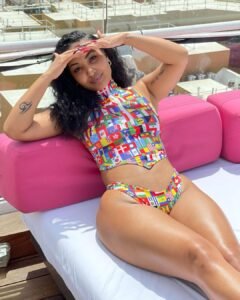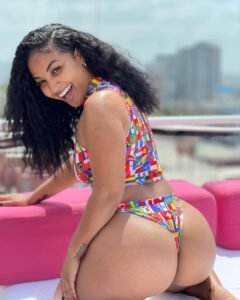 To complete the day Shen celebrated with an all girls birthday dinner!  Check them out below!
So mark your calendar guys! the 20th of May is now declared Yeng Day!
Blessings! Big up!